The Safest web3 wallet to ever exist
Cypherock X1 is also the World's first hardware wallet without the need for a seed phrase backup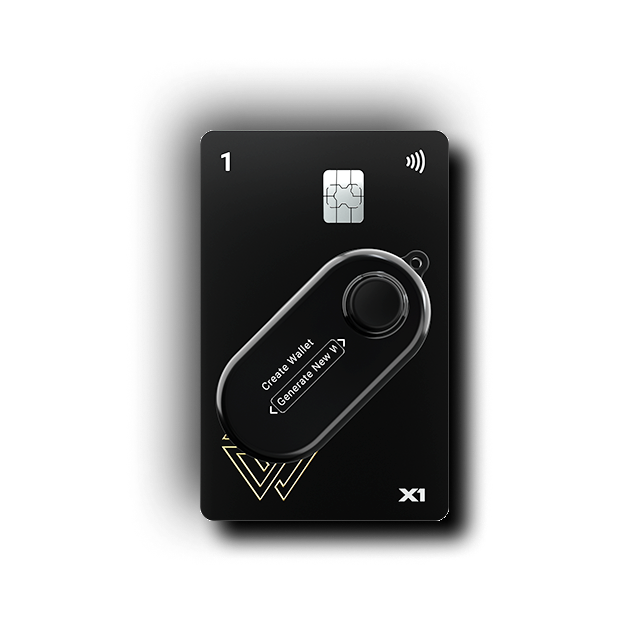 How do we compare?
1. More than 1000+ Assets supported
2. No seed phrase backup required
3. Inheritance of your Crypto assets
4. Storage of Multiple Wallet Accounts
7. Decentralized Private key storage
| | Cypherock X1 | Ledger | Trezor |
| --- | --- | --- | --- |
| 1. More than 1000+ Assets supported | | | |
| 2. No seed phrase backup required | | | |
| 3. Inheritance of your Crypto assets | | | |
| 4. Storage of Multiple Wallet Accounts | | | |
| 5. Open Source | | | |
| 6. EAL6+ secure element | | | |
| 7. Decentralized Private key storage | | | |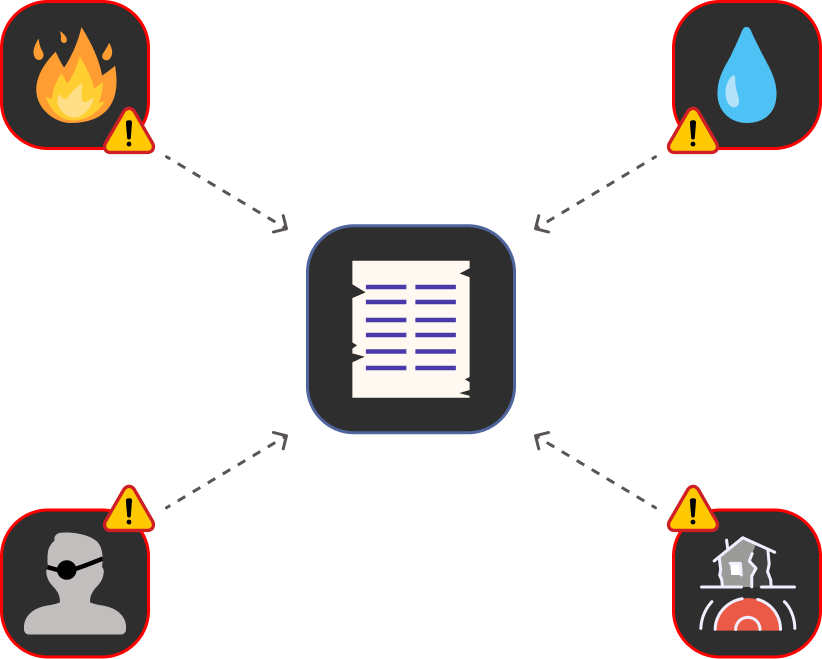 No more messy paper backups.
Seed phrases suck. They expose your Crypto to trust issues, hacks, thefts, fire, earthquakes et al and hence it becomes a single point of failure. So we got rid of it. With Cypherock X1, since your private key does not have a single point of failure, you don't require backing it up.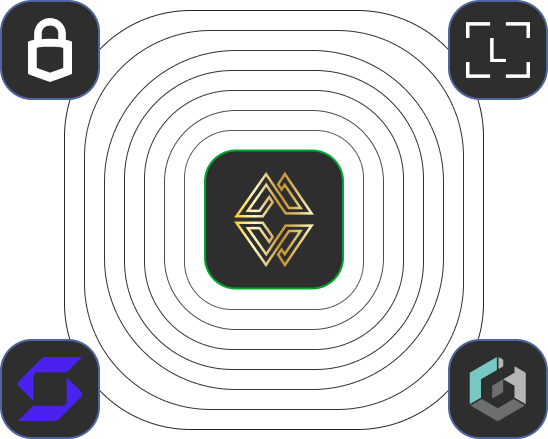 Four hardware wallets in one wallet.
Unlike other hardware wallets where you get one wallet account per hardware, you can create 4 different wallet accounts in a single Cypherock X1. Use one wallet account for storing NFTs and maybe use another one for storing just Bitcoins.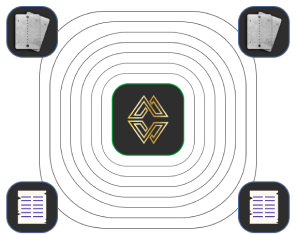 Use it as vault to secure other seed phrases.
Say Goodbye to insecure wallet backup solutions like a paper or metal plate. Cypherock X1 can also function as a Seed Phrase backup for your other Crypto wallets.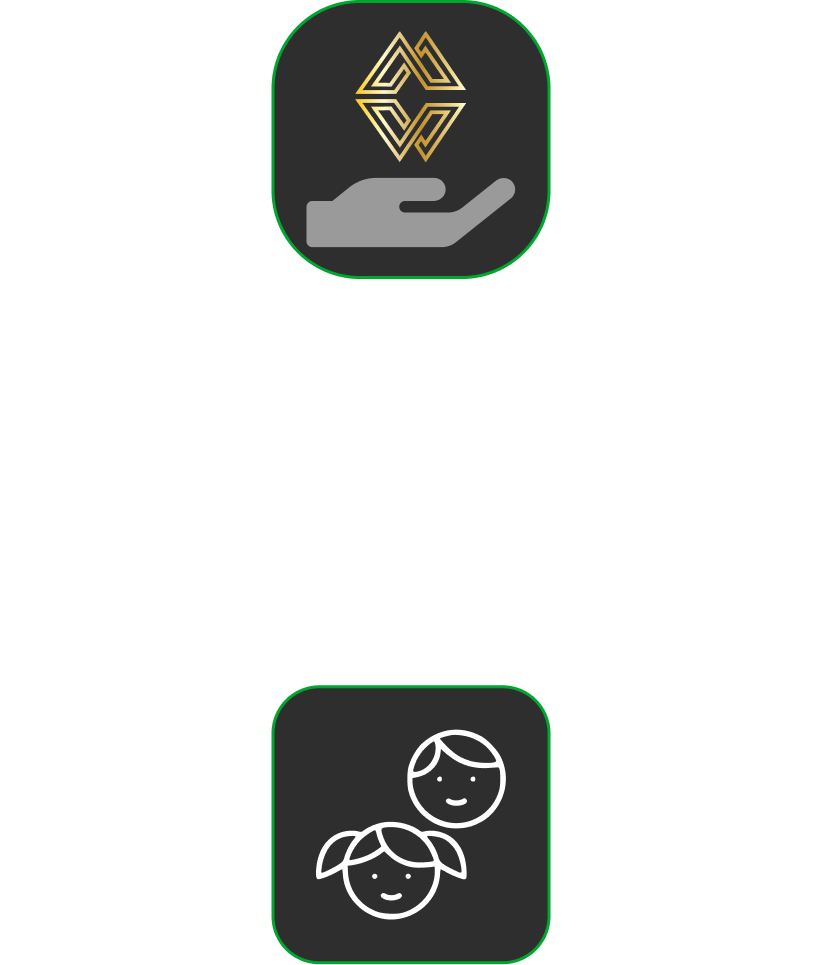 No more losing crypto in case something happens to you.
You have to safeguard your Crypto while you are alive and only transfer them after you are dead which is impossible if you are the only one knowing your keys. Cypherock eliminates fear around loss of Crypto in case you die. With our beneficiary service, the assets can be transferred without Cypherock or any other party ever knowing the amount you HODL in the X1 Vault (Go Privacy!) or controlling the assets.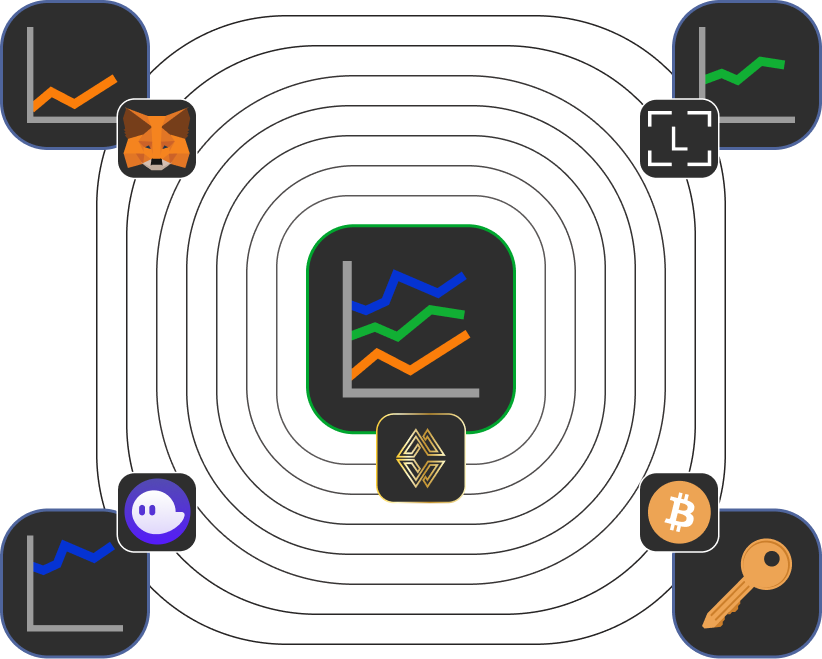 Manage all of your crypto portfolio in a single place.
Do you have your Crypto assets scattered over in different wallets and find it difficult to track everything? Manage them today all in CySync desktop app by storing the seed phrases into the Cypherock X1
More than 3000+ crypto assets supported.
With 3000+ assets and 10 different Blockchains supported, Cypherock X1 already offers one of the most exhaustive support for different tokens. More support coming soon...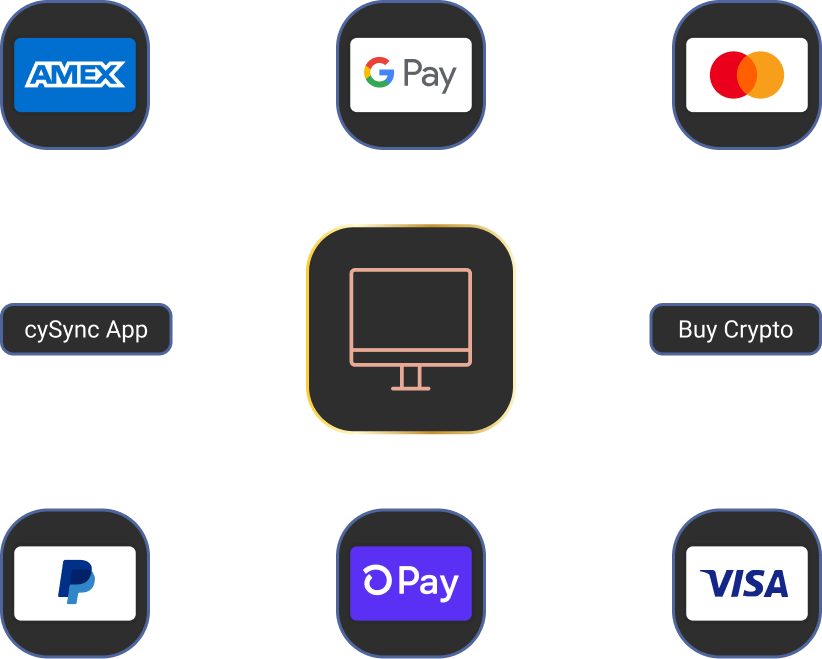 Buy crypto directly from the cySync app.
CySync app will support 20 different payment methods through our partners for you to directly buy Crypto in 15 different currencies directly on the app in case you already do not have Crypto.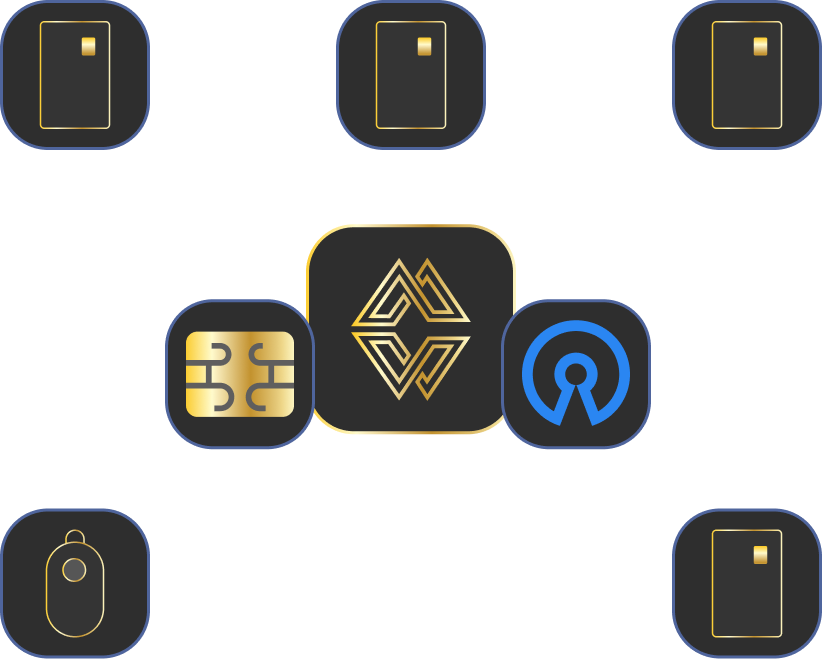 Best of both world - open source with secure elements.
No more dilemma to choose between open source & secure elements. Open-sourced wallets have the risk of physical attacks and wallets with secure elements are close sourced which may have backdoors. We took the best of both worlds and decoupled computation & storage. X1 Vault is open source and is used for computation. X1 Cards have EAL 6+ secure elements and are used for storage.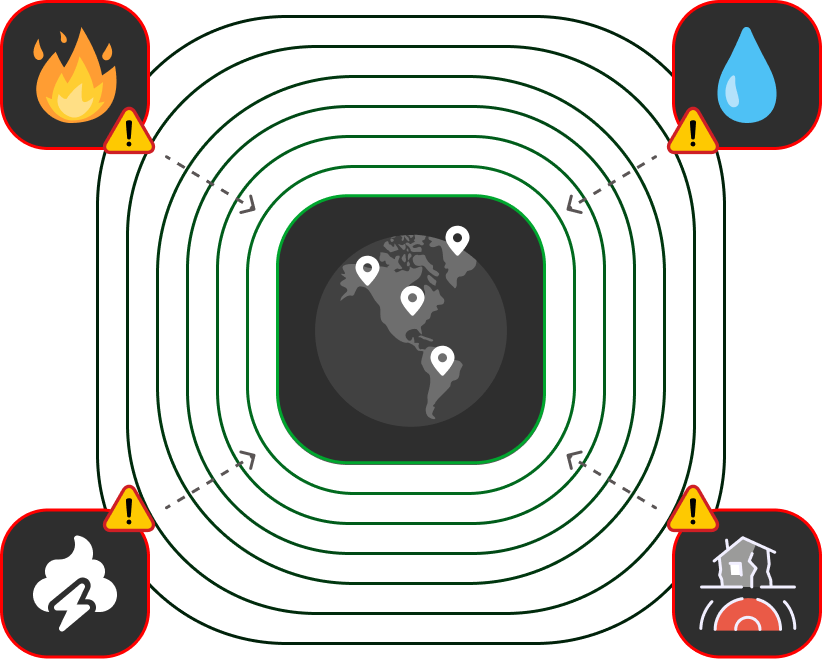 New standard of environment damage proof.
Due to the distributed architecture of the cards, you can keep them in different locations (even planets soon hopefully) completely isolated and cold. Till any 2 cards are safe, no level of natural calamity can make you lose your Crypto.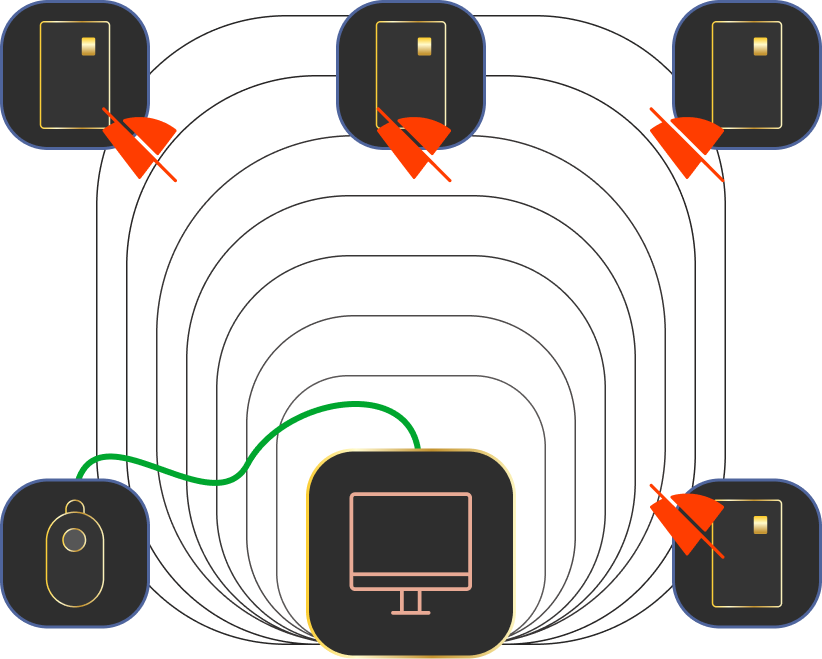 Stress-free wallet updates. Other wallets can steal your funds. We can't.
Ever got a panic attack when there is a new software update from your Wallet? What if the new update steals the private key? Not with Cypherock X1. Your X1 Cards which stores your Crypto is never Upgradable and remains Cold at all times. Hence your keys are always safe even if you add a new coin on your X1 Vault device.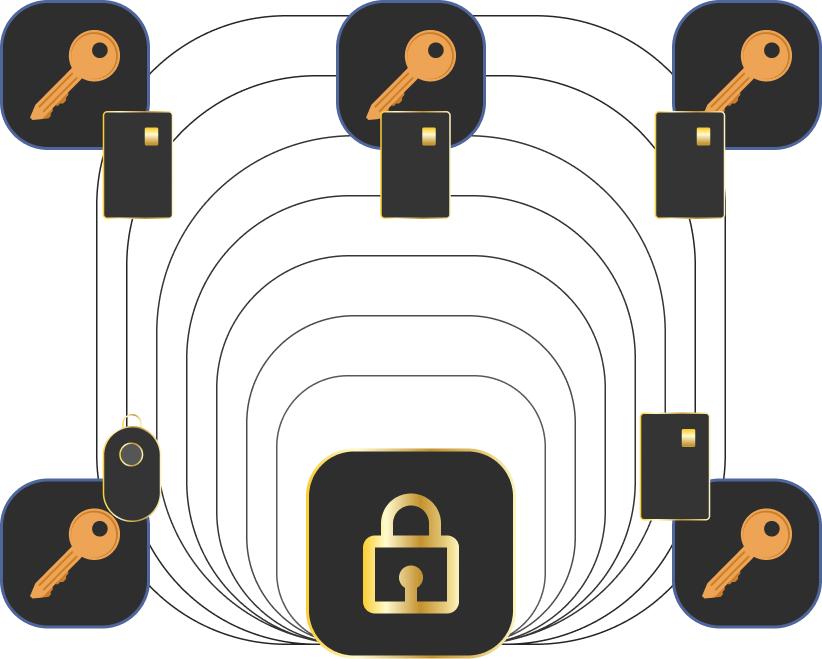 Similar security to multi-sig wallets without the complexity
Multisig wallets provide great security for the safety of the funds by eliminating single point of failure. But it comes with its own risks due to its complex process. Additionally, not every Blockchain supports multi-sig today and even if it does, not every blockchain has a standard and battle-tested multisig implementation which has resulted in millions of dollars getting hacked in the past (
Courtesy - Parity Hack
). On the other hand, single signature wallets store the private keys in a single place increasing the risks of theft and loss. Cypherock X1, like multi-sig, does not store your private keys in a single place and like single-sig, is easy to use, supports every Blockchain and has a standard implementation for all the Blockchains.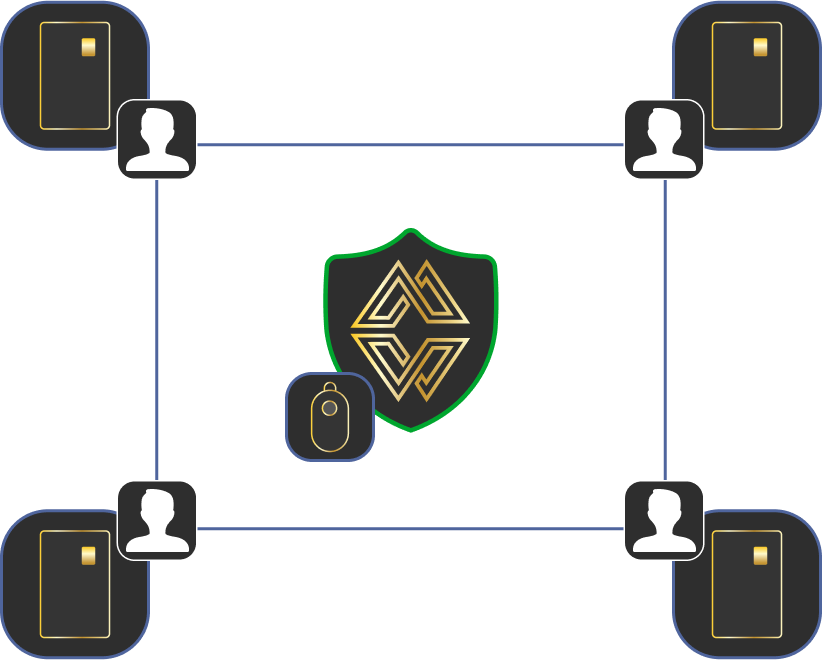 Choose your own haven for the cards.
You can either give the X1 Card to someone to protect it for you (Guardian) or keep it in a safe place. Don't worry about your guardians colluding against you to steal your funds. Even if a guardian or a group of guardians come together and try to compromise the private keys, it is almost impossible to steal your assets without your PIN.
Cypherock decentralizes your private keys to give you 10x more security.
Buy the best hardware wallet today
and get free 12 months inheritance service