Secure your seed phrases like an expert
Secure your seed phrases like an expert
Cypherock X1 makes your Crypto resilient
Cypherock X1 protects your Crypto by decentralizing your seed phrases into five Cryptographic parts using Shamir's Secret Sharing, each stored on a separate tamper-proof hardware for 10x protection. You and only you control these five tamper-proof hardware.
1
1
Lose a Cryptographic part? Not a problem.
Five Cryptographic parts protect your Crypto seed phrases, but you only need two to recover it. A lost part doesn't mean lost Crypto, since you still have 4 parts left.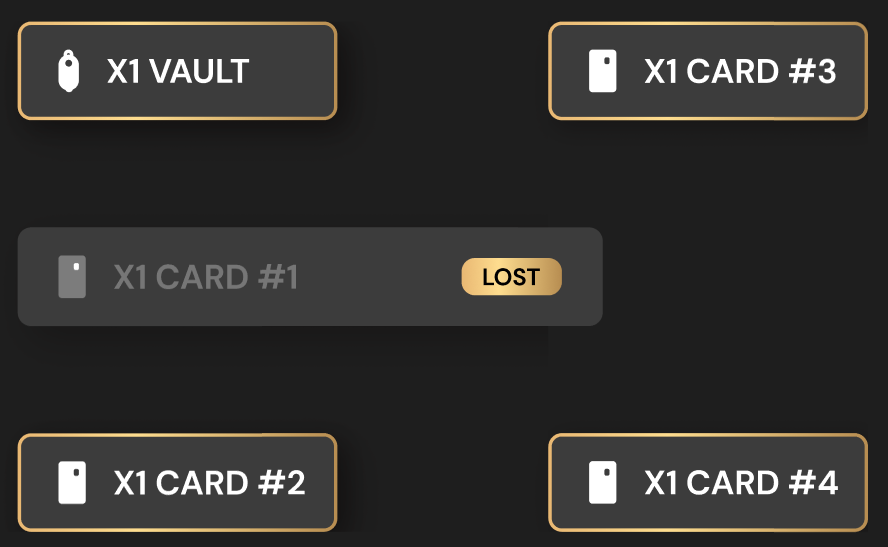 2
2
With inbuilt protection against theft.
Even if someone gets access to two of the five parts, you are still protected against the theft of your seed phrases by setting a PIN on top of your cards which encrypts the parts stored inside them.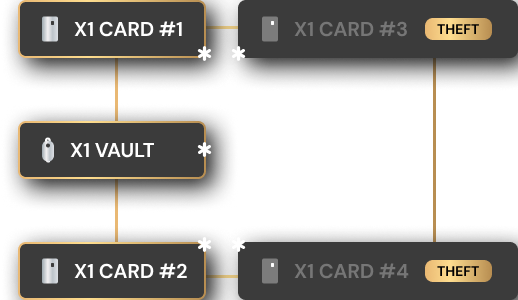 3
3
Designed to be durable.
If you do lose a Cryptographic part or have one stolen, you can replace it easily. Just buy a replacement for the lost X1 Vault or the X1 Cards and follow the step-by-step guide.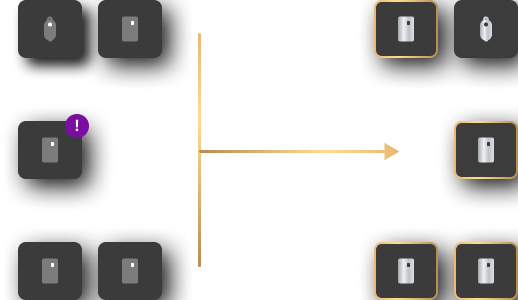 4
4
But that's not all.
Cypherock gives you trustless inheritance, multi seed phrase storage and more!
Learn More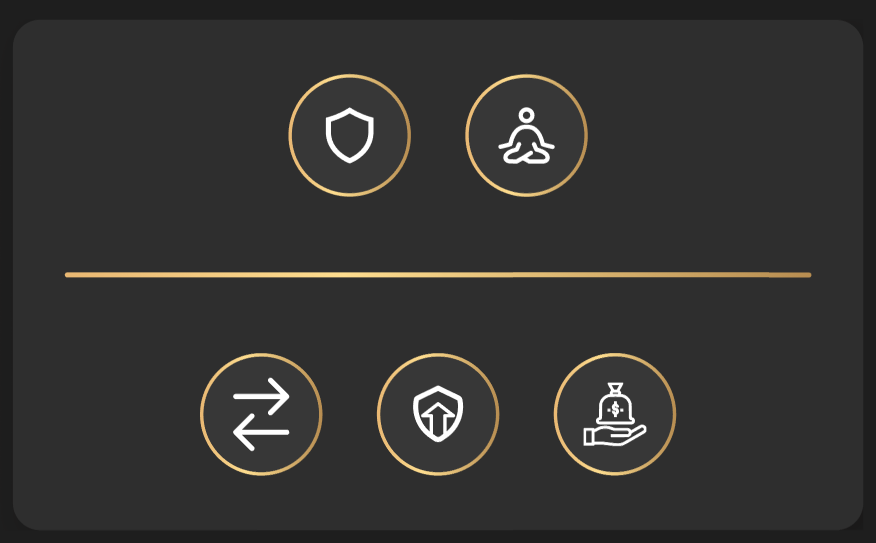 Cypherock X1 protects you in 3 ways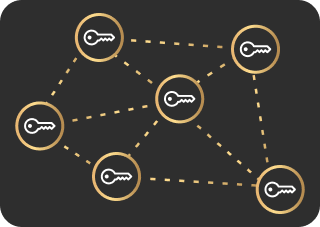 Decentralized keys
Cypherock X1 splits your keys into 5 Cryptographic parts, such that you need any 2 but at least 2 parts to make a transaction.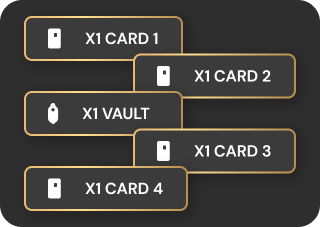 Multi hardware
The 5 cryptographic parts are stored on 5 tamper-proof hardware. Hardware that is used in the banking industry for making your credit cards. We as a company never have control over these 5 parts.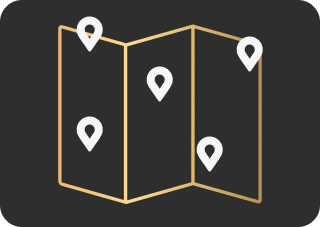 Distributed locations
Each of the 5 hardware can be stored in different locations by you. That makes it nearly impossible for a thief or natural disaster to cause you to lose more than one hardware at a time.
Check out our Security page for an in-depth explanation of our security model.
Review our Security
Buy Cypherock X1 today
and get 6 months free concierge support