November 07, 2022
How to use Cypherock as a seedphrase vault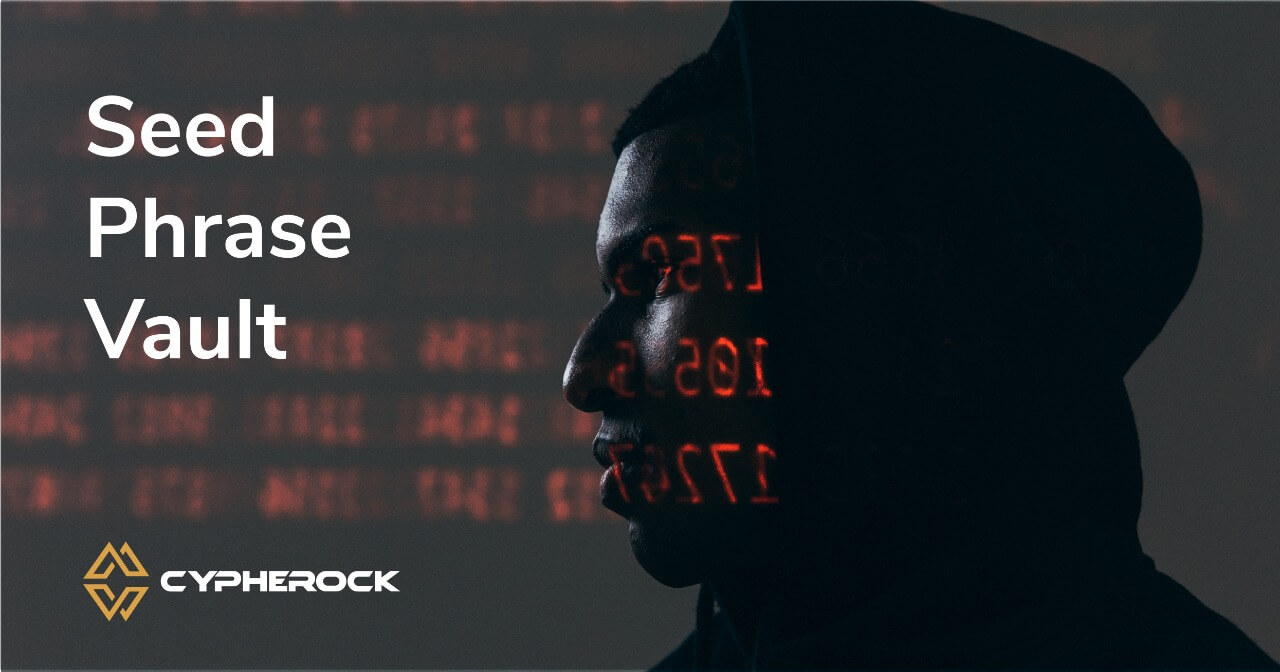 The web3 ecosystem is constantly expanding. With the rise of the Dapp ecosystem across blockchains, the number of wallets maintained by users has also increased. With the rise in the number of wallets, comes the concern of securing seed phrases for each of the wallets.
Cypherock has the capability of securing 4 wallets - each with a separate seed phrase with one physical device. Consider this example, a user has two wallets: a software wallet and a hardware wallet. This user has two seed phrases, that are required to be backed up. The individual can import the seed phrase of their existing wallets into Cypherock, and use Cypherock as a seed phrase backup.
Using Cypherock as a vault: step-by-step guide
You will now be guided through the user flows of how to secure seedphrases of other wallets with Cypherock. You may also choose to watch the user flow video.
Step 1: Create Wallet
Plug in the Cypherock X1 wallet to your computer and choose the "Create Wallet" option on the X1 wallet.
Step 2: Restore from Seed Phrase
Right-click on the joystick to navigate to "Restore From Seedphrase" option.
Step 3: Create name for wallet
Set a name for your wallet. This name will also reflect on CySync once you have synced the wallet with CySync.
Step 4: Set-up Pin
You will be prompted with an option to set the pin. For the utmost security, it is best to set a pin.
Additionally, you will be prompted with a warning that if you forget your pin, you will never be able to access the wallet. It is better to backup the PIN somewhere in case you feel you might forget it later. Even though the pin may be exposed, in the case of an attack, the attacker will still need to gain physical access to 2 physical components.
Step 5: Choose the length of your seed phrase
Depending on the wallet that you are securing with Cypherock you may have a 12/18/24 word seed phrase. You will have the option of choosing the length of the seed phrase to input into the X1 wallet.
Step 6: Add your seed phrase
Depending on how long your seed phrase is, you will have to input your seed phrase into the X1 device. You will be prompted with the initial two letters of the word after which you can make the selection of the word.
Why is this possible? BIP39 uses a standard set of words that allow you to generate seed phrases. Please read here for the full list of words in the BIP39 standard.
Step 7: Verify seed phrase
You will be prompted by the X1 device to verify your seed phrase. Please ensure that the words that are selected are accurate to your current seed phrase backup, and are in order.
Step 8: Tap X1 cards to sync wallet
Please ensure that you have all 4 X1 cards available to complete the wallet setup. After verifying that your seed phrase is accurate, tap all 4 X1 cards with your X1 device.
Step 9: Tap X1 cards to verify wallet & seed phrase
After completing the sync, you will be prompted with a verification process. In this process, you will be required to tap all 4 X1 cards, and verify your seed phrase once again - this is a security measure to mitigate any input errors.
Step 10: Destroy seed phrase backup
Once you have verified that the wallet has been secured by Cypherock X1, you may now destroy your current seed phrase backup.
In the case that you want to view your seed phrase at any point in time in the future, you may do so from the wallet menu within the device under the section "View Seed"