November 07, 2022
Use Cypherock as your all-in-one crypto portfolio manager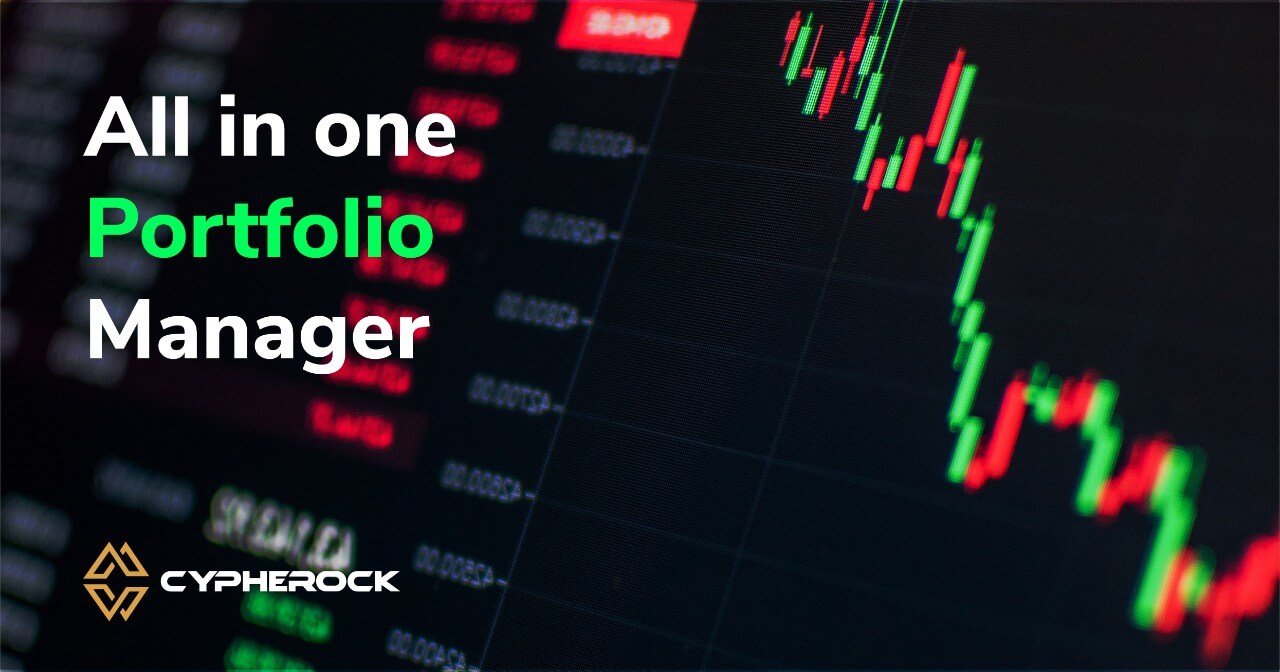 Cryptocurrency fund management is still in a naive stage. A user generally has multiple portfolios that they need to track. These can be Company funds, DeFi Investments, NFT Investments, Long Hodls, etc. But there seems to be no way a user can manage multiple portfolios from a single place.
This portfolio management issue gets even more serious when the user has to manage multiple portfolios over multiple blockchains, as every blockchain has its own set of tools like wallets and Dapps. At the end of the day, all these portfolios get intertwingled because of the lack of a centralized way to look at, track and manage these portfolios.
Some users try to deal with the issue by creating multiple wallet accounts within their Metamask, Ledger, Trezor, etc., and using each of these single wallets as a separate portfolio. But as all these software and hardware wallets can store only one master seedphrase, things get even more complicated when the user needs to back up all their seedphrases individually. Losing any one seedphrase leads to lose of the entire fund kept in all the sub-wallet accounts.
Cypherock X1 changes that. Cypherock X1 allows users to create up to four unique wallets completely segregated from each other. The segregation happens at such a fundamental level that each unique wallet has a separate seedphrase, thereby, acting as four completely unique hardware wallets in themselves.
Now, users currently use multiple hardware wallets to manage their portfolios like company funds, personal Hodl funds, DeFi Investments, and NFTs investments. Users can manage all these multichain portfolios from within Cysync App as a single master portfolio manager app.

How to start using Cysync as an All-in-One Portfolio Manager
Onboarding Wallets on Cypherock X1
Generate new wallet
Users can generate a new wallet within their X1 Vault without the need to create and store recovery phrases. As the wallet is automatically backed up in five shards while you generate the wallet. Tutorial: https://youtu.be/dpIve2_i99o
Import seed phrase
Users can import seedphrases of their existing BIP-39-based software and hardware wallets like Metamask, Ledger, Phantom, Trezor, etc Tutorial: https://youtu.be/Jx5j2G469MI
By backing up your existing seedphrases you will be able to manage your funds from both your existing wallet and Cypherock X1. Also, you won't be needed to secure the recovery phrases of your existing wallets anymore. This is possible because the recovery phrases are backed up in X1 Vault and X1 Cards, making the existing physical backup redundant. Moreover, all seedphrases are stored in the Cypherock X1 architecture and are distributed to prevent single-point-of-failure attacks.
Using X1 to manage your Portfolio
Each of the generated wallets and imported wallets is added in Cypherock X1 and their portfolios are together displayed on the Cysync App. All these wallets are completely segregated and can be used as individual portfolios also. All you need to do is to select the wallet portfolio you want to manage, in the 'Wallets' tab and complete your operation, these operations can be tracking portfolio, receiving assets, making transactions, etc. All operations logs are recorded separately for each wallet.
Case Study:
Web3 Founder:

Web3 founders usually are in charge of keeping custody of company funds as well as their own personal funds. These lead to confusion and can cause funds to get meshed. To keep the funds independent, founders need to buy a new hardware wallet. To use those two hardware wallets, founders usually buy separate desktops because of being unable to use both of them over a single desktop.

With Cypherock X1, the process is as simple as buying an X1 and creating two unique wallets, setting up your Cysync, and using both the unique wallets as distinguished portfolios. Users can create sub-portfolios for further dividing their company funds into different sub-portfolios like Marketing funds, development funds, Legal funds,s, etc. Users can use all these sub-portfolios from within their main portfolio.

Personal User:

It is hard to keep your funds safe and independent of each other while using private wallets as a tool for self-custody. This leads to your portfolios like NFTs, DeFi, Trading & Hodling getting intertwingled. Unable to track your portfolios leads to mismanagement of your funds.

Moreover, with some wallets, users risk getting hacked by indulging in degen activities. In case, hackers are able to fetch private keys of the hacked wallet, these keys can potentially be used to decode keys for all other wallets. Leading to all their wallets being generated with a single seedphrase getting drained.

Cypherock X1, allows users to generate four unique wallets each with a unique master seedphrase, therefore, one wallet getting hacked doesn't mean the other three get drained too, simply because they are sandboxed from one another.
Now with Cypherock X1, users do not need four separate pieces of hardware connected to four different devices to manage their portfolio. Users can manage all of their portfolios independently from a single computer and a single Cypherock X1.