Oct 31, 2022
WTF is OpSec and why should you care, Product Hunt on Farcaster and much more!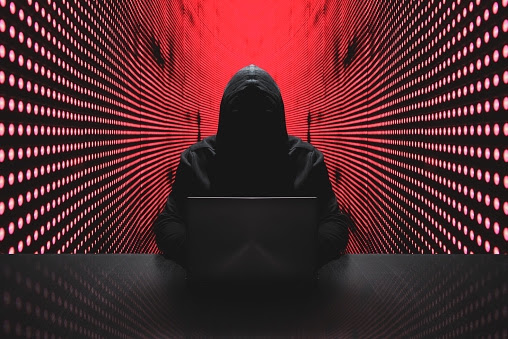 gm 👋
Thank you for being a part of the Cypherock family. Come rain, hail or storm, we are heads-down building the best possible product to keep your digital assets safe.
Over the next 8-10 minutes, we will be talking about hacks that caught our eye, DApps that we found interesting and our picks from Twitter and Reddit that we enjoyed.
If you loved the newsletter, message us! If you hated the newsletter, message us! We're always looking for fresh perspective on things to cover and feedback to make your experience better!
Have an awesome week ahead!
Team Cypherock
What we're covering this week

OpSec and what it means 🔎
Launchcaster: Product Hunt built on Farcaster 🚀
Watchlist on all things macroeconomics and crypto 👀
Debate on what is driving global crypto adoption 🌏
Updates from Cypherock 🔥
Security Digest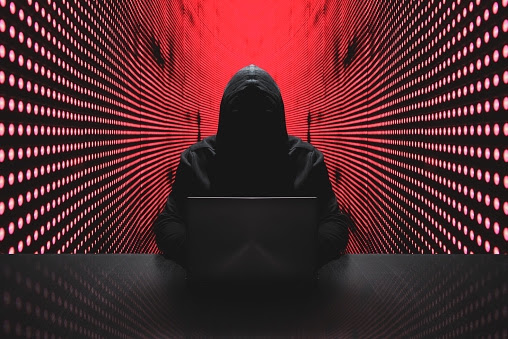 OpSec stands for operational security. It is a term that has its roots in the military, and has become increasingly relevant in the world of crypto. Operational security refers to the spectrum of actions that you as individual take to ensure the safety and privacy of your cryptocurrencies. It includes the devices that you use - from VPNs to wallets, to how you conduct yourself in public - not talking about your crypto holdings or sharing sensitive information. This security digest will cover some of the operational security errors that individuals made, and how you can improve your overall operational security to manage your crypto.
Keeping Logs: Ross Ulbricht famously known as Dread Pirate Roberts (DPR) retained unencrypted documents that ultimately led to his downfall and him being convicted.

Writing Analysis: Gal 'Oxymonster' Vallerius is serving 20 years in prison for drug offences. His pseudonym Oxymonster and and Gal Vallerius were linked through writing analysis - language, punctuation, cadence and other stylistic choices in writing.

Recycling Pseudonyms: Alexander Cazes, Alphabay's - a darknet market - main boss used his old hotmail address as the source address of Alphabay's welcome emails and adopted a pseudonym that he had used previously used on the internet.

SIM Jacking: Messari founder, Ryan Selkis was SIM jacked - an attack that ports your phone number to another to a new handset through social engineering. This is dangerous because individuals have used SMS verification as a way to 2FA. In the case that an attackers has access to your phone number, access to any sensitive accounts will be given away.

Oversharing: Boasting about wealth online or in public settings. Russian Youtuber Pavel Nyashin was robbed of $425,000 after boasting about his wealth in a series of videos.
Operational security generally is the practice of managing your access to sensitive accounts and your persona on the internet as well as in public. CIA Officer's blogs: OpSec going smart and OpSec going smarter talk about devices that you can use to maintain privacy online and prevent attacks like SIM swapping. Although the measures covered in the blog tend to be on the harder end for the everyday joe to implement, here are three things that you can do today to improve your operational security.
Generate unique random passwords, and change them often. If doing so is difficult, use a password manager like Lastpass or 1Password.

Do not use SMS for 2FA. As noted previously with SIM cards, they can be compromised in a SIM swap attack. Instead, use applications like Google Authenticator if you prefer mobile versions, or products such as Yubikey.

When managing cryptocurrencies, maintain a burner wallet through which experimental procedures and transfers take place, and a cold wallet - a hardware wallet. Cypherock is building a novel solution in the hardware wallet space that allows you to keep your funds highly secure.
Dapp News

Farcaster has taken the web3 world by storm bringing builders from across the ecosystem to share what they are working on, and promote the development of the decentralised social network. Launchcaster serves as a product hunt styled product where an individual can comment @launch on an announcement post and feature the product on Launchcaster's website. Users can also connect their wallet and upvote product launches to feature their favorite products on the trending page.
Twitter Tales
Interested in macroeconomics + crypto? Here is a list of videos for you to watch and learn more!
Reddit Reads
Less than 5% of the world uses cryptocurrencies, but the more important question is, what is driving this adoption. This is the debate u/partymsl raises when talking about factors such as crypto regulation versus the needs for crypto in day-to-day life of citizens.
5% of the world population has invested in crypto. Why? And what could that mean from r/CryptoCurrency
Updates from Cypherock
Check out our latest tweet talking about our NEAR implementation.

We will be sharing more details about an upcoming release about additional token support and new features, stay tuned!
Is Your Crypto Safe? Take the Cypherock Quiz and find out!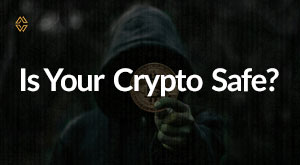 Will your crypto get hacked? Are you going to lose your crypto? Cypherock has come up with a detailed quiz that will help you understand the pros and cons of your security model. Upon completion, you will get a detailed analysis mailed to you. Take the quiz now!
Here's some alpha 🚀
Security is our utmost concern. We want to keep your crypto safe and give you the best possible experience interacting with the web3 ecosystem. Because we like you, we want you to make money too!
Cypherock recently launched an affiliate program. You receive a unique code by either signing up on our website, or by purchasing a Cypherock X1. Through your code, your referrals receive 10% off on their purchase and you make $25 per sale!
Sign up to become a Cypherock Affiliate!
Have questions regarding our product, or the affiliate program? Our Growth Lead loves chatting with people, hit him up here.