June 19, 2022
Understanding DeFi and custody, Data driven DAO research and much more!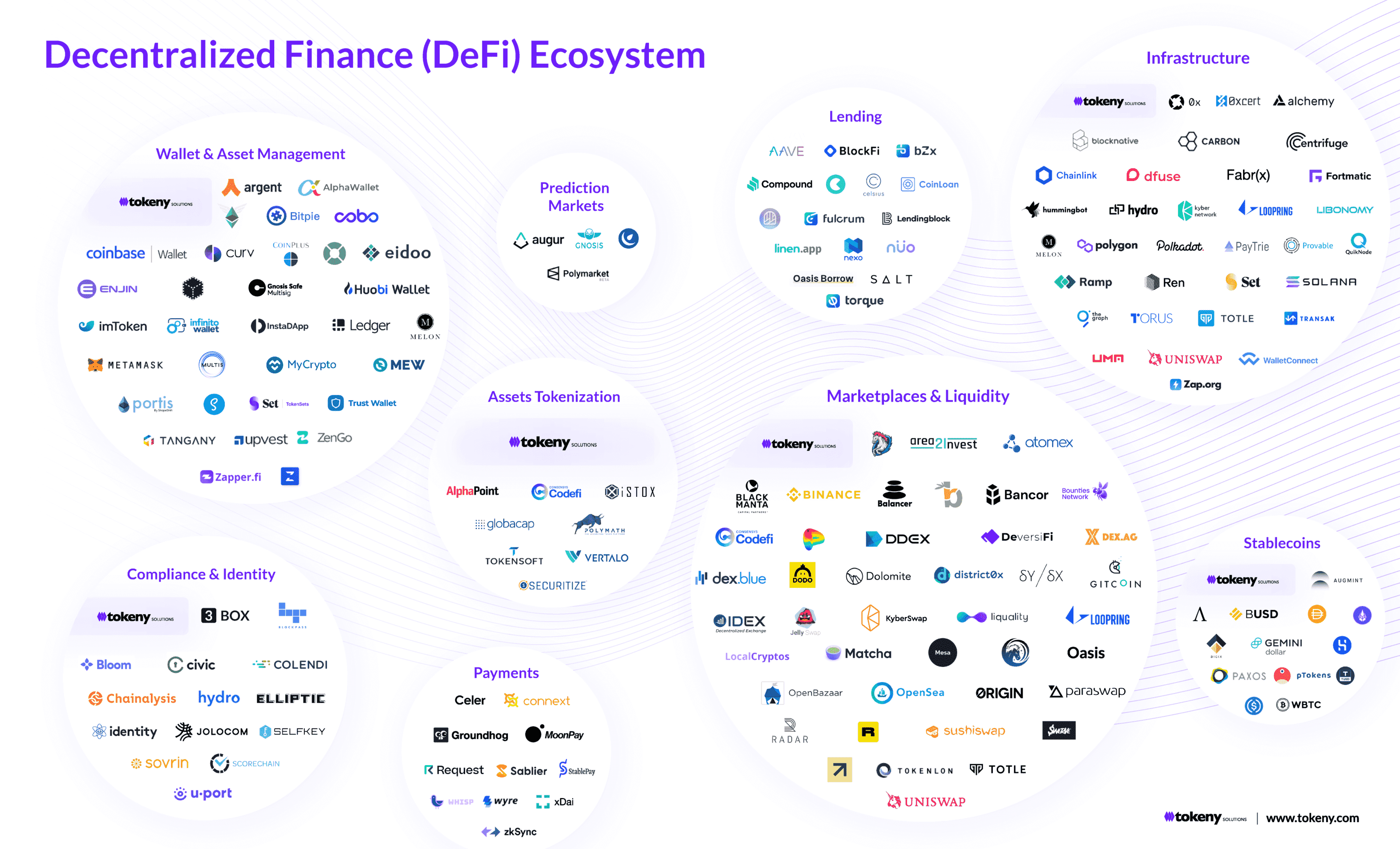 gm 👋
Thank you for being a part of the Cypherock family. Come rain, hail or storm, we are heads-down building the best possible product to keep your digital assets safe!
Over the next 8-10 minutes, we will be talking about hacks that caught our eye, DApps that we found interesting and our picks from Twitter and Reddit that we enjoyed.
If you loved the newsletter, message us! If you hated the newsletter, message us! We're always looking for fresh perspective on things to cover and feedback to make your experience better!
Have an awesome week ahead!
Team Cypherock
Security Digest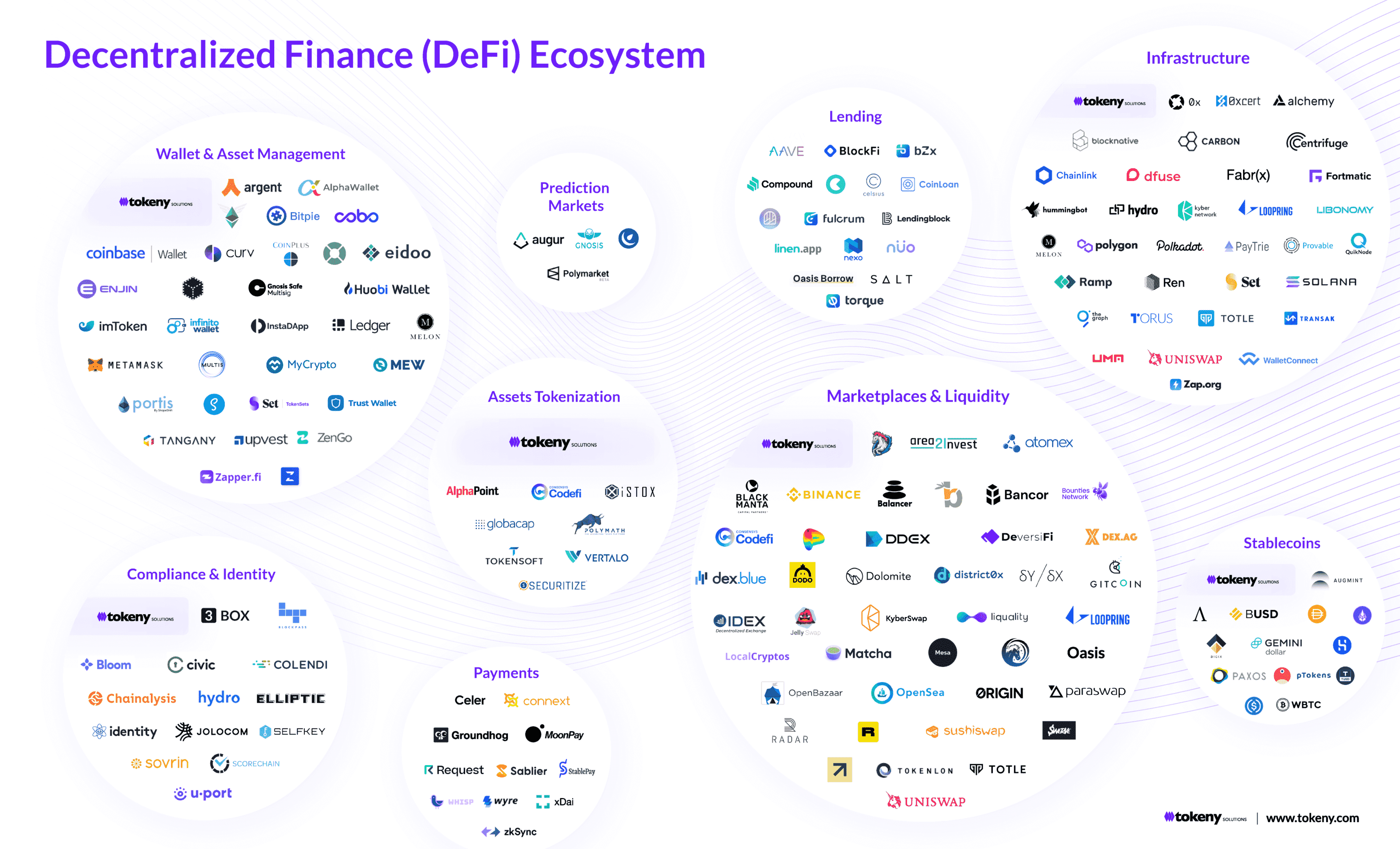 According to DeFi Pulse, Total Value Locked in DeFi has dropped from ~$80B to ~$39B over the past 90 days. Decentralized Finance - or DeFi in short - attracted immense amount of attention with the promise of significant returns on crypto staking. As retail investors started flocking to large APY's DeFi companies started to become more sophisticated to edge out competition, and provide investors the best return on their crypto. All seemed perfect until the Terra Ecosystem crumbled.
Exposure to the Terra ecosystem ravaged liquidity, and the residual effects of this exposure are showing now with industry leaders like Celsius Network and Three Arrows Capital on the verge of collapse. At this point, it is important to make a distinction in the crypto ecosystem between Decentralized Finance (DeFi) and Centralized Finance (CeFi). To understand the impact of the Terra Ecosystem collapse on companies, the distinction between DeFi and CeFi helps us understand the impact information relayed to investors has had in protecting assets from ruin. Here is an article we found that would help set the stage.
Companies like Celsius Network and Three Arrows Capital are examples of CeFi. The CeFi model works like traditional asset management where you give your funds to a firm to manage your money, and they provide you with returns, and make all the decisions necessary required to match the return threshold they have promised. In the case of DeFi, financial institutions are built on public blockchains and leverage Decentralized Apps (DApps). DeFi protocols include examples like Curve finance, Uniswap and Trader Joe. The distinction is important because with CeFi, you have limited information from an asset management perspective - you cannot open up a blockchain scanner and see where the holdings of the company are moving, until the company makes an announcement.
Additionally, CeFi companies are custodians of your cryptocurrencies. Once you have deposited your crypto, they can enforce lock-ins of your funds to avoid bank runs. In a recent article published by Celsius Network, the company mentioned that it will be halting the withdrawals of funds from Celsius due to uncertainty in the market and to meet debt obligations. Three Arrows Capital also is a lesson in appropriate risk management - with heavily leveraged trades in addition to major exposure to Terra, a one time $20B fund is now facing the risk of becoming insolvent.
The conclusion? DeFi is tending to manage the market crises a little more gracefully. The ability to verify information - especially information regarding the holdings of the protocol as well as movement of funds - helps users make key decisions in being able to liquidate or hold their crypto positions. In addition to transparency, DeFi protocols cannot lock in your crypto - you can withdraw your holdings at any point of time, which can be a good or a bad thing. Naturally, DeFi is not perfect, and is not going to solve all the problems in the crypto economy, but it is surely proving a point for transparency and self-custody being a safer bet for asset allocation.
So what does this mean for your decision making?
Study the platforms you are investing your money into thoroughly. Understand that certain product features serve as great marketing tactics - like immense APYs - but approach the investment decision with absolute skepticism and a healthy set of questions.

Understand that any new innovation in the space is not perfect, volatility in the market is a perfect litmus test to see whether innovations will stand the test of time - DeFi is no exception to this rule.
DApp News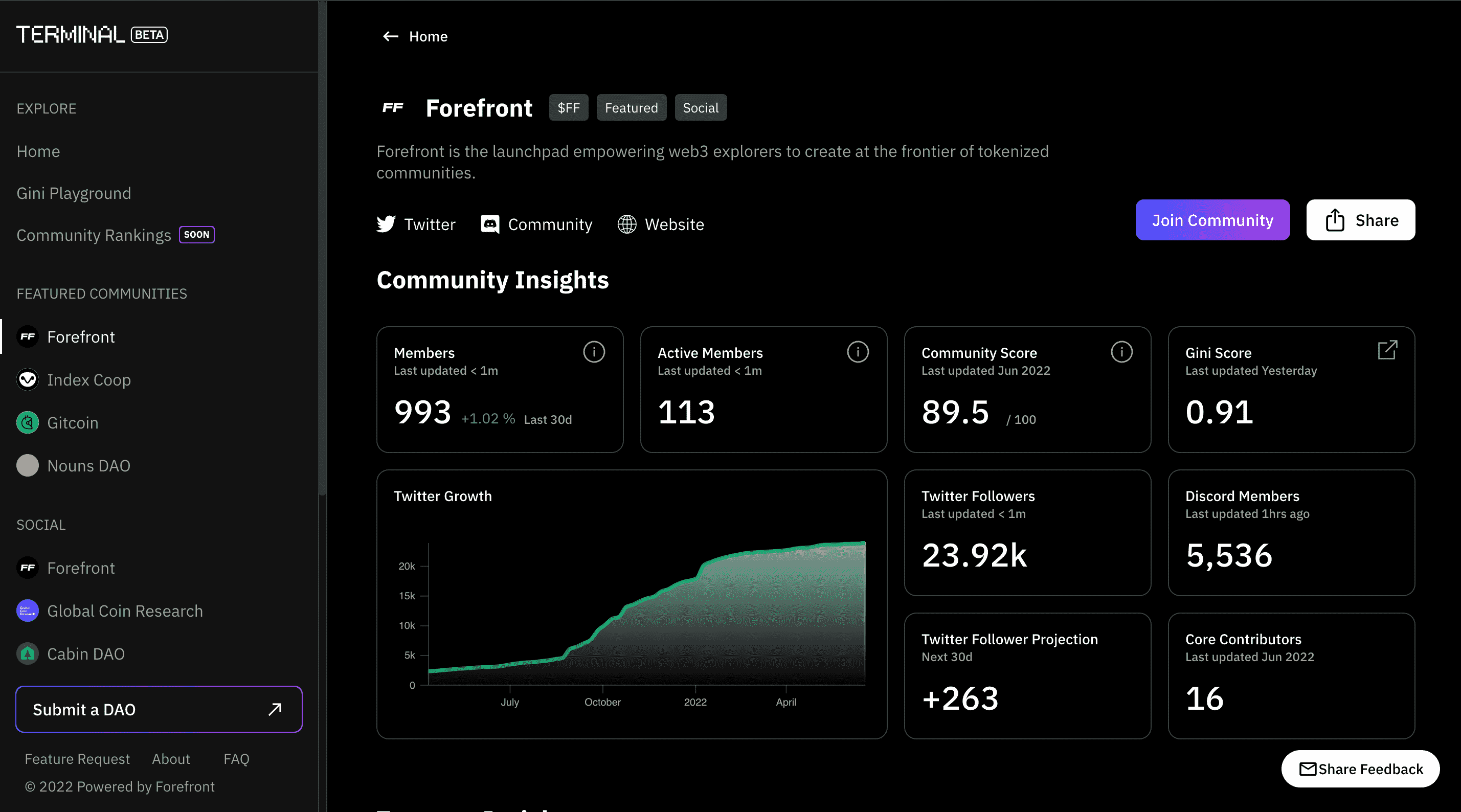 Terminal is a DAO database that tells you everything you need to know about your favourite DAOs. When you fire up the website, you are greeted with a list of DAOs that have onboarded onto Terminal for you to explore. Let's take the Nouns DAO example. When you open up data for Nouns DAO, you are greeted with information about the DAO, and its various social links, including an option to join its Discord channel. As you scroll down, DAO analysis is broken into 3 major components - community insights, treasury insights and governance insights.
Each insight section helps you understand how strong the community is, decentralisation of funds - the team has built a tool called the Gini score to determine if funds are dispersed equally or not - what the treasury's holdings are and an estimated runway alongside metrics surrounding DAO proposals like average votes per proposal and voter acceptance rate.
Gone are the days of snooping around blockchain explorers and Discord channels to learn about your favourite DAOs.
Twitter Tales
Launching an NFT? Here's some food for thought.
Why you will absolutely ruin your life if you launch an NFT - Kemosabe
Reddit Reads
How it started: 100k ETH is dust fwiw
How it's going: Liquidating actual dust to pay off debt because your $20B fund imploded.
Zhu Su perspective post from r/CryptoCurrency
Updates from Cypherock
For the readers that have pre-ordered our devices, we are sincerely grateful for your patience. We have finally arrived at the final iteration of the Cypherock X1 hardware wallet, and will aim to ship it out over the next 2 weeks. We will be sharing further details on shipment via email.
For those that have not pre-ordered our device, here is some FOMO 🔐
Is Your Crypto Safe?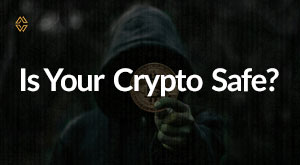 Will your crypto get hacked? Are you going to lose your crypto? Cypherock has come up with a detailed quiz that will help you understand the pros and cons of your security model. Upon completion, you will get a detailed analysis mailed to you. Take the quiz now!
Here's some alpha 🚀
Security is our utmost concern. We want to keep your crypto safe and give you the best possible experience interacting with the web3 ecosystem. Because we like you, we want you to make money too!
Cypherock recently launched an affiliate program. You receive a unique code by either signing up on our website, or by purchasing a Cypherock X1. Through your code, your referrals receive 25% off on their purchase and you make $50 per sale!
Sign up to become a Cypherock Affiliate!
Have questions regarding our product, or the affiliate program? Our Growth Lead loves chatting with people, hit him up here.