July 31, 2022
Nirvana Fi rekt, Tools to raise a Twitter army and much more!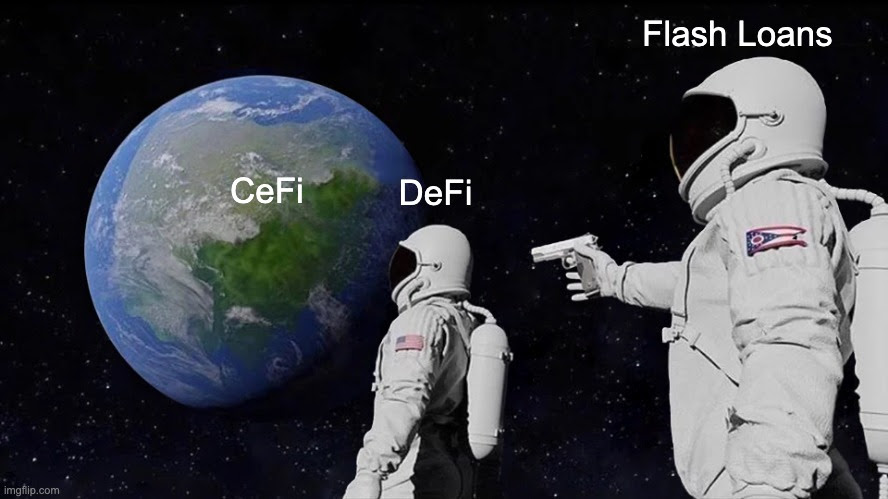 gm 👋
Thank you for being a part of the Cypherock family. Come rain, hail or storm, we are heads-down building the best possible product to keep your digital assets safe!
Over the next 8-10 minutes, we will be talking about hacks that caught our eye, DApps that we found interesting and our picks from Twitter and Reddit that we enjoyed.
If you loved the newsletter, message us! If you hated the newsletter, message us! We're always looking for fresh perspective on things to cover and feedback to make your experience better!
Have an awesome week ahead!
Team Cypherock
Security Digest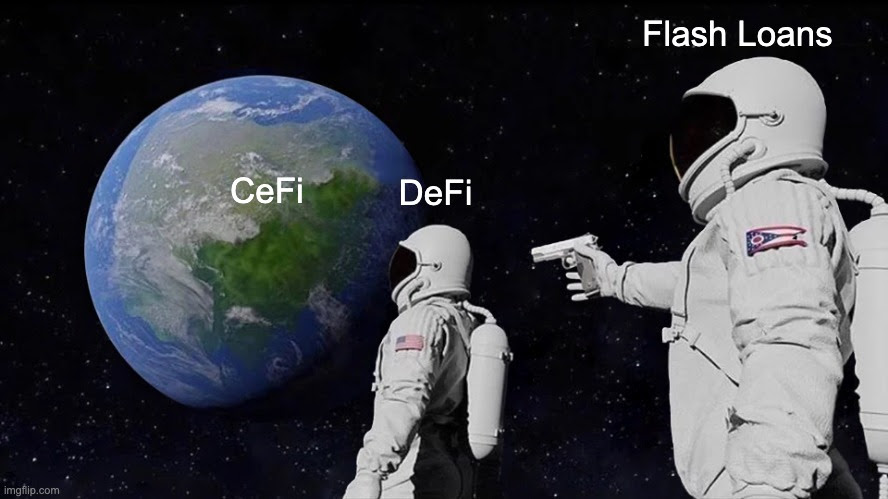 Before diving into the latest DeFi attack on Nirvana Finance, please observe a moment of silence for $ANA holders. Moving on, on July 28, Nirvana Finance was hacked for $3.49M. This attack was carried out through a flash loan the attacker received on Solend - a crypto borrowing and lending platform based on Solana. In a thread outlining the attack, FA2 explains that the attacker borrowed $10M from the main pool on Solend, used the funds received from Solend to manipulate the price of $ANA (Nirvana Finance's token) from $8 to $24, swapped $ANA for USDT and bagged $3.49M. If all of that sounded like gibberish, don't worry. We are going to break down what a flash loan is, how it can manipulate DeFi markets and destabilize trading.
A flash loan is a type of unsecured loan. An unsecured loan is a loan taken out without putting up any collateral. How this works in crypto is that, for an investor to receive a flash loan, the borrowed amount has to be paid back to the lender in the same transaction. In theory, this sounds really safe right? It can be, but attackers use flash loans to purchase the native token of the DeFi platform affecting overall price due to slippage. A slippage is the price difference between the quoted price, and trade executed price. It occurs when the overall liquidity of the market is affected. The slippage in the Nirvana Finance protocol inflated the price of the $ANA token allowing the attacker to take profits from the manipulated price and eventually convert the $ANA to ETH/USDC and transfer funds to their wallet, while repaying the initial flash loan.
The Nirvana Finance attack drained the protocol of its liquidity, plummeting the price of the $ANA token from ~$9 to ~$1 as of July 30, 2022. Investors are being advised to trade Niravana Finance tokens cautiously as they have lost their collateral, thereby not having any exchange value. One transaction has affected hundreds of people's holdings with no signs of recovery at the moment. Decentralization does have its benefits - like the uncovering of this attack, and immediate action that can be taken to inform investors, but recovery of funds in the case of a DeFi hack seems impossible since attackers preserve anonymity and retrieval of money is purely dependant on whether the attacker wants to give back the funds to the protocol.
So, you want to be a DeFi degen, but also want to keep your funds safe. How do you do it? Avoid major portfolio exposure. DeFi is in its infancy, and there are major infrastructural improvements yet to be made. Keeping this in mind, if you want to explore what interacting with these platforms is like, don't dump all your money into one platform Keep learning about the space, and how it is evolving. Luckily, Team Cypherock has a great early resource to get you started.
Dapp News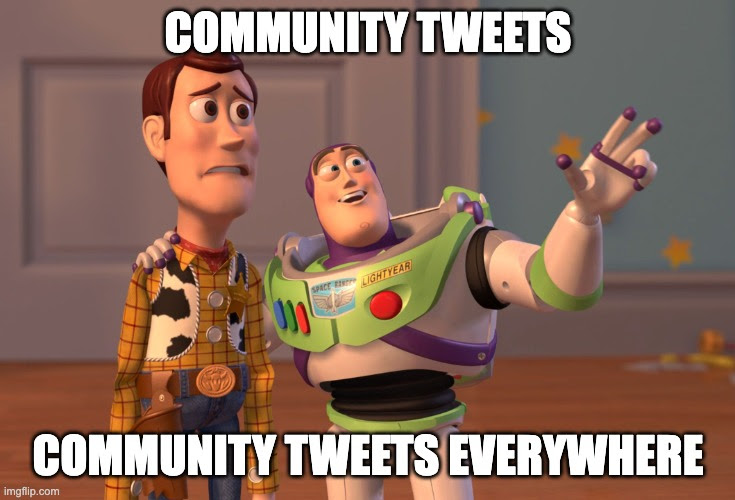 Imagine this. You're a Discord server admin for a DAO. Your DAO doesn't have a lot of members. You want to engage your DAO members, and also increase your reach on Twitter.
CHORUS was designed for this very reason. With CHORUS you can have your DAO community vote on tweets to post from one unified account from within your Discord.
The CHORUS bot allows any message in a specified channel to be upvoted and posted automatically to any connected Twitter account. Any comment in your community's Discord can automatically be tweeted from a group Twitter account if it gets a minimum number of emoji votes. Here is how you setup CHORUS:
Create a Discord Bot
Connect a Twitter account
Collect the ID of the Discord channel(s) you want your community to Tweet from.
Choose an emoji to use as your voting mechanism via message reactions
Specify the minimum number of emoji reactions needed for your bot to automatically post a message to Twitter This allows for tens or even hundreds of members to tweet from the same account in one unified voice. You can download CHORUS from here.
Twitter Tales
You've heard of Ethereum. But do you know what goes on behind the scenes to make Ethereum work? Luckily, we have a thread that covers the inner workings of Ethereum, and what to look for to keep you ETH safe
Reddit Reads
In an effort to increase digital payments, Israel is fining citizens as well as tourists for cash transactions above $1800. The idea here is to be able to monitor transactions more easily. Splitting payments are a punishable offence with upto 3 years of jail time. Yeah, I know what you're thinking. Crypto?
Cash transactions above $1800 to become illegal in Israel from August 1 from r/CryptoCurrency
Updates from Cypherock
PRE-ORDERS ARE SHIPPING 🚢
You should have received an email from our team member Rishi regarding your order. We will be consistently sending you updates regarding your order as soon as we receive them.
We recently Tweeted about our Web3 Knowledge document. This is our effort to compile knowledge from across the internet to compile it in one place for newcomers to web3 to learn from. Please show us some love by liking and sharing it with your network 🙏🏽
In the meantime, if you could support our posts on Twitter, Facebook and LinkedIn that would greatly help us share our product with the rest of the world.
Is Your Crypto Safe? Take the Cypherock Quiz and find out!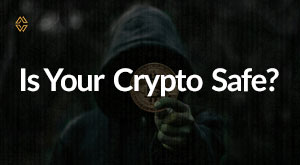 Will your crypto get hacked? Are you going to lose your crypto? Cypherock has come up with a detailed quiz that will help you understand the pros and cons of your security model. Upon completion, you will get a detailed analysis mailed to you. Take the quiz now!
Here's some alpha 🚀
Security is our utmost concern. We want to keep your crypto safe and give you the best possible experience interacting with the web3 ecosystem. Because we like you, we want you to make money too!
Cypherock recently launched an affiliate program. You receive a unique code by either signing up on our website, or by purchasing a Cypherock X1. Through your code, your referrals receive 25% off on their purchase and you make $50 per sale!
Sign up to become a Cypherock Affiliate!
Have questions regarding our product, or the affiliate program? Our Growth Lead loves chatting with people, hit him up here.