Nov 7, 2022
Half a billion gone, Web3 Newsletters, Millennials and much more!

gm 👋
Thank you for being a part of the Cypherock family. Come rain, hail or storm, we are heads-down building the best possible product to keep your digital assets safe.
Over the next 8-10 minutes, we will be talking about hacks that caught our eye, DApps that we found interesting and our picks from Twitter and Reddit that we enjoyed.
If you loved the newsletter, message us! If you hated the newsletter, message us! We're always looking for fresh perspective on things to cover and feedback to make your experience better!
Have an awesome week ahead!
Team Cypherock
What we're covering this week

Remembering all the Q3 Web3 hacks 🔎
Paragraph: Web3 Newsletter 🚀
Recent hack list 👀
Millennials interest in Crypto 🌏
Updates from Cypherock 🔥
Security Digest

Those days are gone when any Web3 hack used to create headlines, all over the world. Now? Now, things have changed. Hacks have become a common practice and common web3 man has grown to get accustomed to them. Therefore, hacks have started to get forgotten faster by the industry. So, here is a refresher of all that went away(quite literally) in Quater 3 of this year.
$504 Million stolen in Q3 2022

Good News: There was a -32% change in the amount of funds stolen on a quarter-to-quarter basis.
Bad News: There were 98 Exit Scams & 23 Flash Loan attacks with a combined total loss of $73.5 Million.
Worst News: Exit scams and Flash loans don't even make 15% of the total funds stolen in Q3 2022. The top spot responsible for 85% of funds stolen goes to, wait for it, drumm rolls: Multi-chain hacks.

Leading chains with most assets lost to hacks (in descending order)

BNB chain
Ethereum
Solana

Remembering, not so forgotten, biggest hacks of Q3 2022
What affected entities did wrong and what can we learn for the future
Slope Finance:
Wintermute:

Problem: Desiring easily rememberable vanity wallet addresses. Wintermute used a vanity address creation service called Profanity, Profanity used 32-bit seed number to create a 256-bit private key. Making it exponentially easy to brute-force the seedphrase and private keys.
Solution: All wallets created using profanity are at risk. Never create vanity wallets to store fund of significant value.

Nomad Finance:

Problem: Multichain bridges are prone to attacks because of the huge amounts of funds they store because they act as an escrow service between different chains.
Solution: Define your risk appetite depending on your portfolio size and never deploy more funds than what your risk appetite allows.
Dapp News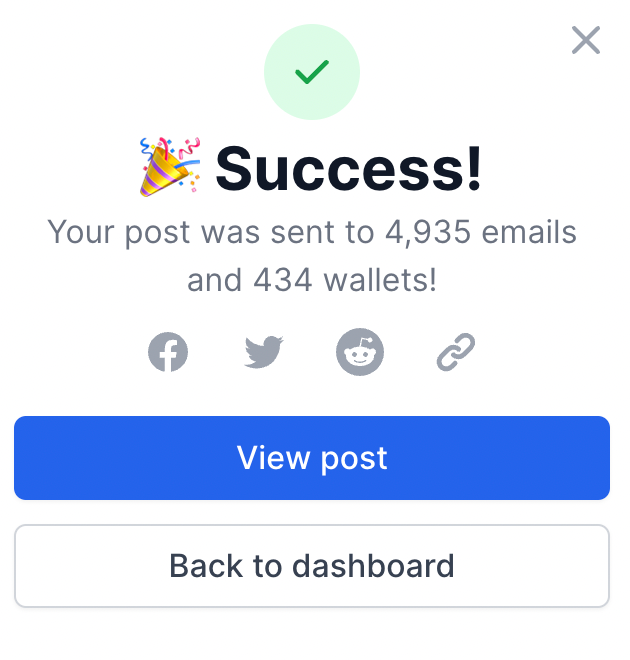 Paragraph platform lets creators write content, create paid newsletters, and build a community. No matter if your readers are on web2 or web3.
Paragraph believes in a broad shift from the creator economy to the ownership economy has begun. Creators no longer produce content and hand it off to a platform to monetize as they see fit; instead, the creator and their audience will have ownership and stake in these creations, as well as ownership in the user-run platforms where these creations exist.
How do content creators benefit from Paragraph?
Funding Content Pre-production Stage: Creators have historically self-funded their creations. Paragraph change this by providing two different methods of receiving funding (even before content is produced): crowdfunding via social tokens, and equitably distributing funding via a DAO.
Funding Content Post-production Stage: Existing forms of monetization have problems - ads incentivize clickbait rather than high-quality content, and require large amounts of traffic. Paragraph changes that with two new forms of monetization - token-gated content and selling published content as NFTs (which introduces an aspect of digital scarcity).
Growth: Currently creator's audience is not incentivised to help creator grow. Paragraph changes that by providing economic incentives for the reader to grow the creator.
Twitter Tales
List of hacks that went by in the past week
Reddit Reads
Millennials interest in Crypto has been down by 20% on year-on-year basis. Is it a by-product of the current macro-environment or a long term factor that has started to trend upwards? Check what Redditors have to say about it!
Only about 30% of millennials are comfortable investing in crypto, down from about 50% in 2021 from r/CryptoCurrency
Updates from Cypherock
Check out our latest tweet - What is Cypherock X1?

We will be sharing more details about an upcoming release about additional token support and new features, stay tuned!
Is Your Crypto Safe? Take the Cypherock Quiz and find out!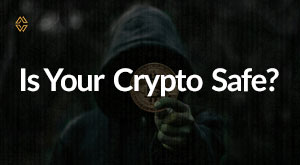 Will your crypto get hacked? Are you going to lose your crypto? Cypherock has come up with a detailed quiz that will help you understand the pros and cons of your security model. Upon completion, you will get a detailed analysis mailed to you. Take the quiz now!
Here's some alpha 🚀
Security is our utmost concern. We want to keep your crypto safe and give you the best possible experience interacting with the web3 ecosystem. Because we like you, we want you to make money too!
Cypherock recently launched an affiliate program. You receive a unique code by either signing up on our website, or by purchasing a Cypherock X1. Through your code, your referrals receive 10% off on their purchase and you make $25 per sale!
Sign up to become a Cypherock Affiliate!
Have questions regarding our product, or the affiliate program? Our Growth Lead loves chatting with people, hit him up here.