March 13, 2022
Cold wallet hacks, Web3 Dating App, and more!
gm 👋
Thank you for being a part of the Cypherock family. It's been an unpredictable ride getting to this point. We're excited for you to see the end result!
We intend to cover all the major hacks carried out across the world to keep you guys informed and secure.
Team Cypherock
Security Digest
An Adelaide family has had their dreams crushed after their hardware wallet - Ledger Nano S was unable to actually secure their crypto investments. The family lost $93,000 they were planning to put towards their children's education and their mortgage in a shocking scam.
Yadav, 45, works in the IT industry and is the sole support of his wife and two children. Yadav decided to invest his hard-earned cash in crypto. In March 2018, he put $14,000 worth of bitcoin into a "cold" wallet, a secure offline way to store savings that don't connect to any online network and that cannot be hacked. The money sat there for several years and in October 2021, the price of bitcoin had soared and his money had ballooned to be worth $93,000.
But when the dad-of-two opened his account, which he had kept offline for years in the belief the money was steadily growing, the balance stood at zero dollars. This left Mr. Yadav perplexed.
Mr. Yadav had kept his wallet and seed phrase secured in the household cupboard which was not accessed by anyone. What Mr. Yadav failed to realize was that after setting up the device, a cybercriminal would gain control of it and steal his money—his bitcoin by then worth $93,000. Frantically in October 2021 when he realized the bitcoin was gone, the Adelaide man contacted Ledger, the company that invented the secure wallet.
After many attempts to recover the investment, after going back and forth with the team over at Ledger, Mr. Yadav was intimated by the same that his funds were lost forever.
The transaction is visible on the blockchain but there's no way of knowing who it belongs to unless it is transferred into a legitimate cryptocurrency exchange.
Mr. Yadav is demanding compensation from Ledger and has been left scratching his head about how the hack occurred in the first place. The company has claimed someone must have got their hands on his 24-word recovery words, which would allow access to his wallet and then hack the account. However, he stated that it was impossible for anyone to access the same. His password was never written down anywhere else, so even if his emails or other accounts were compromised, the hacker never would have laid eyes on his wallet key.
This, over the top, leaves only to possible situations
The wallet actually got hacked
The seed phrase was compromised
In either of the cases, the problem is super painful. But, here's where Cypherock steps in and fixes this issue end-to-end. You guys already know that ;)
How to prevent: Get a Cypherock X1 so that you never need to worry about the seed phrase security. If you still want to use another hardware wallet, you can still secure your seed phrase of that wallet through our product.
Dapp News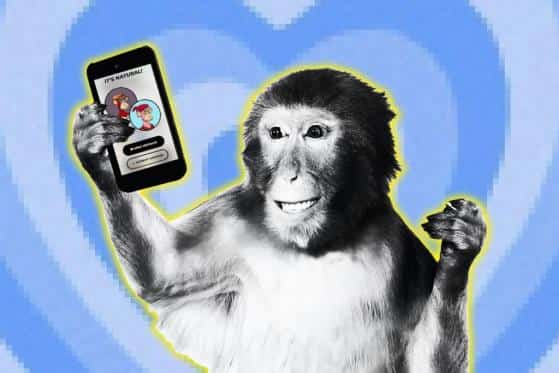 There's a new niche dating app on the block - The Lonely Ape Dating Club. The app was made to connect blockchain and cryptocurrency with dating. The club, created by Year 4000 Labs, has a whitelist for launching the app. As the company's name indicates, the app was built for NFT enthusiasts, and specifically for Bored Ape holders who want to find like-minded individuals.
The Lonely Ape Dating Club app helps people find like-minded individuals with similar interests who are also into the same things, including cryptocurrency and Non-Fungible blockchain collectibles. If you're swiping through your stacks of crypto and NFTs trying to find a mate, then this app is definitely for you. One of the key features is - If a user likes someone, they can send them a tip in crypto to attract their attention. They can also choose who they match with based on their crypto net worth and which NFTs they own.
The match-to-earn feature allows members to earn tokens by swiping, connecting with others. This way people can be rewarded for joining the community and making connections. There's a 'coin digger' feature that will enable non-BAYC owners to match with higher net worth users for mutual benefits.
We're super excited about this concept. Love in the times of the web3 revolution!
Twitter Tales
An elaborate thread on the technicalities of the metaverse
1/ "Web 3 metaverse" refers to digital virtual worlds, often with some element of user-ownership via tokens or NFTs. 1)Every project we came across fell into one of 3 categories: - Infrastructure - Experience layer (in-world) - Value-add layer (out-world) — Jason Choi (@mrjasonchoi)
Cypherock introduces a new concept - WAGBI
1/ WAGMI is a term that was popularized on 4Chan and has now become a household term in the crypto space for all those invested in web3. However, we're not going to make it, if we don't build it. Together. WAGBI - A 🧵 on collaboration in web3 — Cypherock - Safest Web3 Wallet (@CypherockWallet)
Reddit Reads
The right time to buy a hardware wallet 🕐
It's never too "early" to get a hardware wallet and now is a good time. Here's why. from r/CryptoCurrency
Is Your Crypto Safe?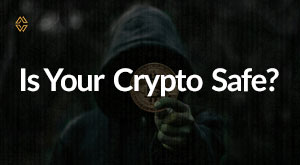 Will your crypto get hacked? Are you going to lose your crypto? Cypherock has come up with a detailed quiz that will help you understand the pros and cons of your security model. Upon completion, you will get a detailed analysis mailed to you. Take the quiz now!
If you still wish to learn more about how you can secure your crypto better, you book a free consultation call here.
We will meet again next week. Till then, stay safe!