Privacy Policy
Cypherock hereinafter regards as of paramount importance the
protection and security of information about you.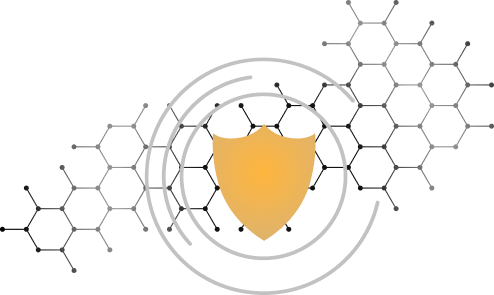 Cypherock (hereinafter "Cypherock" or "HODL Tech Private Limited" or ''we" ) regards as of paramount importance the protection and security of information about you. The purpose of this Privacy Policy is to inform you about how your data is managed, the security measures we implement to ensure its integrity, and the rights you have to control the management of your data.
The Privacy Policy is applicable in the existing relationship between you, the User of our Website, and Cypherock, owner and publisher of the Website and cySync. This Privacy Policy applies to the use of any Data we collect or that you provide to us in connection with your use of our Website. We encourage you to read it carefully.
DEFINITIONS AND INTERPRETATION
1. In this privacy policy, the following definitions are used:
DATA
Collectively, all information that you submit to Cypherock via our Website.
PERSONAL DATA
Collectively, all information making you directly or indirectly identifiable (e.g. your name, first name, address, phone number, or email address but also the IP address of your computer, for example, or the information relating to your browsing of our Website).
COOKIES
A small text file is placed on your computer by our Website when you visit certain parts of the Website and/or when you use certain features of the Website.
PERSONAL DATA CONTROLLER
The processing of any personal data provided or collected on the Website is carried out under the supervision of Cypherock (HODL Tech Pvt. Limited) whose head office is located at
68 Circular Road, #02-01, 049422, Singapore
GDPR
The "General Data Protection Regulation" (EU Regulation 2016/679), as well as any national legislation adopted in accordance therewith.
USER OR YOU
Any Internet user who accesses the Website and who is neither (i) employed by Cypherock and acting in the course of his/her employment; nor (ii) engaged as a consultant or otherwise providing services to Cypherock and accessing the Website in connection with the provision of such services.
WEBSITE
The following websites:
www.cypherock.com
,
shop.cypherock.com
,
www.cypherock.io
,
www.cypherock.com/product/cypherock-x1
, and all subdomains of these Websites, unless they are expressly excluded from the scope of this Policy by their own terms and conditions.
2. In this Privacy Policy, unless the context requires a different interpretation:
A. The singular includes the plural and vice versa;
B. References to sections, clauses, and appendices refer to the sections, clauses, and appendices of this Privacy Policy;
C. A reference to a person includes firms, companies, government entities, trusts, and partnerships;
D. "Including" means "including but not limited to";
E. A reference to any legislative provision includes all amendments thereto;
F. Headings and subheadings are not part of this Privacy Policy.
SCOPE OF THIS PRIVACY POLICY
3. This Privacy Policy applies only to the actions of Cypherock and of Users with respect to our Website and Cypherock's companion desktop application cySync. It does not extend to websites that can be accessed from our Website, including, but not limited to, any links we may provide to social media websites.
USE OF PERSONAL DATA
4. When you purchase products or services from our Website, we collect and process the Data that is necessary for the follow-up of our contractual relationship.
For this purpose, we use the information you provide us with:
To deliver our products and/or provide our services,
To process invoices, payments and transactions history,
To manage unpaid bills, returns and claims.
5. We may de-identify and aggregate information to monitor and analyze the effectiveness of Service and third-party marketing activities and to monitor aggregate site usage metrics such as the total number of visitors and pages viewed.
6. We may use your Personal Information to: (i) personalize our services, such as remembering your information so that you will not have to re-enter it during your visit the next time you visit the Service; (ii) provide customized advertisements, content, and information.
7. We use your Personal Information to understand and analyze the usage trends and preferences of our users, to improve the Service, and to develop new products, services, features, and functionality.
8. Information such as your first and last name, email and mailing addresses, phone number, credit card information, products purchased and, if purchasing using Bitcoin, the information collected in connection with such payment.
9. Whether you are our customer or simply an Internet user viewing the pages of our Website, we may also process your Data to meet our legitimate interests, consisting of:
Communicating with you about our products, and services and sending you promotional offers;
Developing our products and services further;
Continuously improving our Websites and offering you a more enjoyable shopping experience.
10. The use of the data we collect is, if so, subject to your consent to receive our marketing offers and/or those of our partners electronically (by email or SMS).
Depending on the purposes stated above, we may collect the following types of information:
- Information that you provide us with: When you purchase a product or service from Cypherock, we collect, as part of the buying and selling process, the personal information you submit during your purchase, including:
Your last name and first name;
Your contact information such as your address, email and phone numbers;
Your financial information such as your credit/debit card number.
- Information resulting from your activity on our Website: We receive and store certain types of information every time you interact with us. For example, like many websites, we use Cookies and we obtain certain types of information when your Web browser accesses our Websites and other content provided by or on behalf of Cypherock on other websites. We may therefore also collect the following Data from you:
IP address (automatically collected);
Web browser type and version (automatically collected);
Operating system (automatically collected);
Your browsing history to and from the Website;
In each case, in accordance with this Privacy Policy.
RETENTION OF PERSONAL DATA
11. The retention period of Personal Data processed by Cypherock may vary depending on common practice, the documents considered in accordance with the legal obligations, and the applicable limitation rules.
With regard to credit card data, Cypherock uses payment service providers that manage transaction data in accordance with strict security rules applicable to online payments via encryption methods.
12. All Personal Data is securely stored on our servers in accordance with industry standards and the GDPR. For more details on the security measures implemented, please refer to the section "Security" below. Your mailing address is deleted 30 days from the successful delivery of the product.
RECIPIENTS OF PERSONAL DATA
13. We transmit your Data to our employees who are authorized to process them as part of their duties.
We may also transmit some of your data to our technical and logistic service providers acting on our behalf, and we ensure that they provide for the necessary guarantees with respect to the GDPR.
14. To allow access to certain payment methods, we use third-party providers that may also collect Personal Data. In this case, such service providers are responsible for the collection and processing of Data for the provision of the service. Please refer, if necessary, to their own privacy policy.
15. All Personal Data used by these third parties is used solely for the purposes of the services provided at our request. Any use for other purposes is strictly prohibited. In addition, any Personal Data processed by third parties will be in accordance with the terms of this Privacy Policy and in compliance with the GDPR. The third-party providers we use will only collect, use and disclose your information to the extent necessary to enable them to perform the services they provide to us.
16. In certain circumstances and where required by law, we may transmit your data to competent administrative or judicial authorities or any other authorized third party.
LINKS TO OTHER WEBSITES
17. Our Website may, from time to time, provide links to other websites. We have no control over such websites and we are not responsible for their content. This Privacy Policy does not extend to the use of such websites. We advise you to read the privacy policy or charter applicable to such other websites before using them.
YOUR RIGHTS REGARDING THE USE OF YOUR PERSONAL DATA
18. When you provide us with your Personal Data, you stay in control of such Personal Data and have the option to limit their use. This limitation may concern:
The use of Personal Data for direct marketing purposes, which are subject to the opt-in rule; and The sharing of Personal Data with third parties.
19. You have the right to request access to your Personal Data, their rectification or erasure, as well as the right to request the restriction of the processing or to object to the processing.
You also have the right to withdraw your consent at any time, in particular to have your data no longer processed for the purpose of marketing by electronic means.
You also have the right to request a copy, in an interoperable format, of the Personal Data that you have provided to us.
You can address your requests to:
support@cypherock.com
.
Your requests must be accompanied by a copy of a proof of identity and will be reviewed by our services as soon as possible.
For more information on how to access your Personal Data and to exercise your rights, please contact us (see contact information at the end of this Privacy Policy).
FUNCTIONALITY OF THE WEBSITE
20. In order to use all the resources and features available on our Website, you may be required to transmit certain Personal Data to us.
21. You may restrict the use of Cookies in your Web browser.
PERSONAL DATA SECURITY
22. Personal Data security is of great importance to Cypherock. In order to protect your Personal Data, we have implemented appropriate physical, electronic and organizational procedures to safeguard and secure the Personal Data collected via our Website in order to ensure its integrity and confidentiality.
23. If a password is required to access certain sections of our Website, you are responsible for keeping this password confidential.
24. We endeavor to do all we can to protect your Personal Data. However, the transmission of information on the Internet is not fully secure and remains under your sole responsibility. We cannot ensure the security of the transmission of your Data to our Website.
25. Payment Security: If you provide us with credit card information, such information is encrypted using a secure Internet Trade Protocol (TLS) and sent directly to our banking service provider. This information is never stored on our server.
MISCELLANEOUS
26. If a court or competent authority considers that any provision of this Privacy Policy (or any part thereof) is invalid, illegal or unenforceable, that provision or relevant part of the provision will, to the extent required, be deemed to be deleted. The validity and enforceability of the other provisions of this Privacy Policy will not be affected.
27. Unless otherwise agreed, no delay, act or omission by a party in exercising a right or remedy will be deemed a waiver of such right, or of another right or remedy.
28. This Privacy Policy will be governed by and interpreted according to Singapore law. Any dispute arising out of this Privacy Policy will be subject to the exclusive jurisdiction of the Singapore courts.
29. In case of Merger, Sale, or Other Asset Transfer. Information about our users, including Personal Information, may be disclosed and otherwise transferred to an acquirer, or successor or assignee as part of any merger, acquisition, debt financing, sale of assets, or similar transaction, as well as in the event of an insolvency, bankruptcy, or receivership in which information is transferred to one or more third parties as one of our business assets.
OUR COMMITMENT TO YOUR PRIVACY
30. We can assure you that we comply with the GDPR and that we process your Data lawfully, fairly and transparently.
We take confidentiality and privacy issues very seriously. We therefore ensure that your personal information is secure; we communicate our privacy and security guidelines and practices to all our employees and service providers and strictly enforce privacy safeguards within our company
31. Under the CCPA, among other rights, California consumers have the right to:
Request that a business that collects a consumer's personal data disclose the categories and specific pieces of personal data that a business has collected about consumers.
Request that a business delete any personal data about the consumer that a business has collected.
Request that a business that sells a consumer's personal data, not sell the consumer's personal data.
If you make a request, we have one month to respond to you. If you would like to exercise any of these rights, please contact us.
CHANGES TO THIS PRIVACY POLICY
32. We reserve the right to make changes to this Privacy Policy as we deem necessary from time to time or as may be required by law. All changes will be posted immediately on our Website and you are deemed to have accepted the new terms of the Privacy Policy when you first use the Website after such changes.
33. If our company is the subject of a corporate transaction such as an acquisition or merger with another company, your information may be transferred to the new owners so that we can continue to sell our products to you.
34. Our Service is not aimed to be impletmented to children who are under the age of 16, and we do not aim to collect a children's data without the consent of their parents. We delete the data if the we learn that the data belongs to an individual under the age of 16. If you are a parent or guardian and discover that your child under 16 years of age has obtained an account on the Service, then you may intimate us at
support@cypherock.com
and request that we delete that child's Personal Information.
35. In the above cases, we will take steps to protect your privacy.
HODL Tech is the entity responsible for the processing of your Personal Information as described in this Policy. If you have any questions or comments about this Policy, your Personal Information, our use and disclosure practices, your consent choices, or if would like to exercise your rights, please contact us by email at
support@cypherock.com
or write to us at:
HODL Tech
68 Circular Road,
#02-01, 049422,
Singapore