HODL your own Crypto without worrying about loss or theft.
HODL your own Crypto
without worrying about loss or theft.
Cypherock X1 is the World's first decentralized hardware wallet
Cypherock X1 decentralizes your private keys into five cryptographic parts using Shamir's Secret Sharing, so losing one part does not mean losing funds.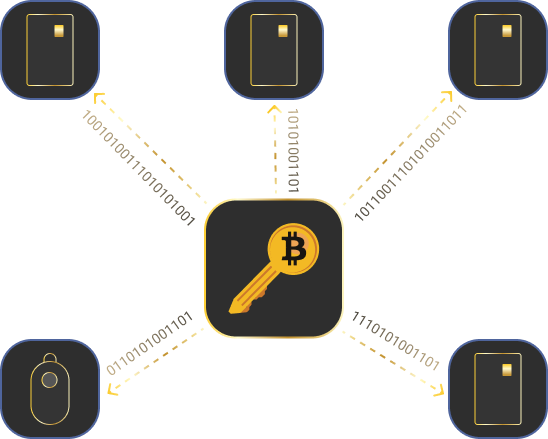 Be it Software or Hardware Wallets, most aren't secure enough for your Crypto.

Software Wallets
Your keys are stored on an internet-connected device that are open to remote attacks.
Solana attack targets thousands of wallet

Hardware Wallets
Your keys are stored on an offline device but are still open to physical attacks
A 15 years old hacked Ledger wallet
And all of them, expose your Crypto on a piece of paper!
Through seed phrases or wallet backups, your keys are exposed to loss or theft even if your wallet is secure.
Cypherock X1 is the World's first seedless hardware wallet.
Cypherock X1 is also the World's first hardware wallet without the need for a seed phrase backup
It's a simple, secure way to hold your own keys with peace of mind that your Crypto is safe. Without the need for insecure wallet backups.
1
1
Most wallets have 2 single points of failure.
Most wallets store your private keys in a single place which doesn't adequately protect your Crypto from loss or theft. You then are forced to backup your wallet on a piece of paper which faces similar issues. If you lose access to them, your Crypto is gone forever.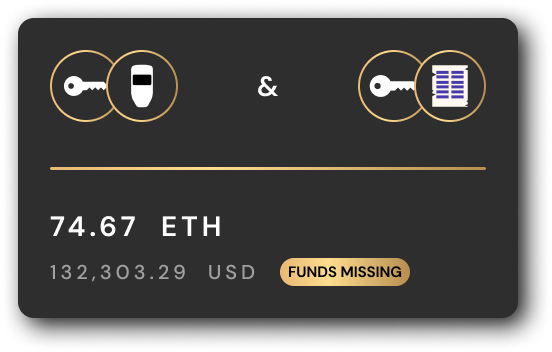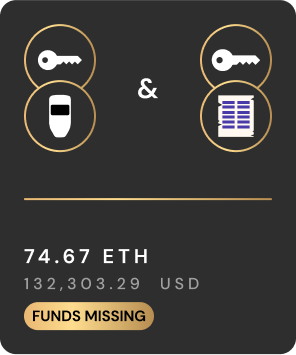 2
2
Cypherock X1 makes your Crypto resilient.
Cypherock X1 protects your Crypto by decentralizing your keys into five cryptographic parts using Shamir's Secret Sharing, each stored on a separate tamper-proof hardware for 10x protection. You and only you control this tamper-proof hardware.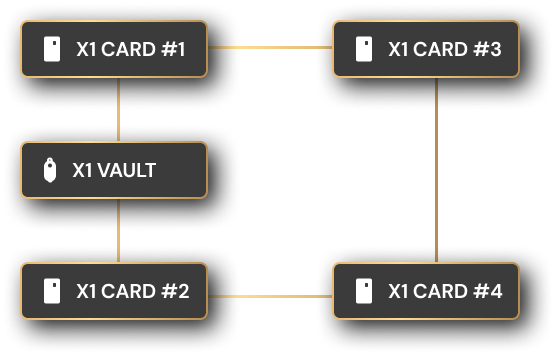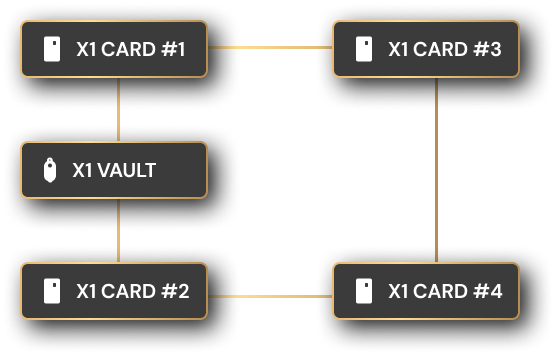 3
3
Lose a part? Not a problem.
Five parts protect your Crypto, but you only need two to spend it. You can lose upto three parts and still have access to your Crypto from your remaining two parts.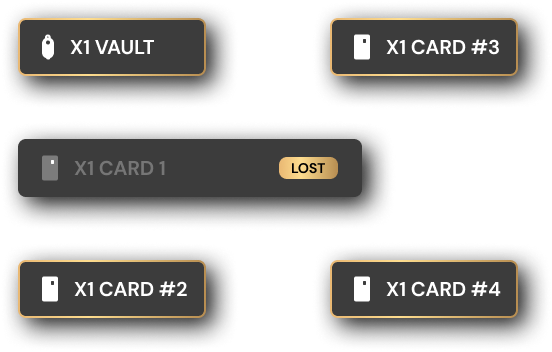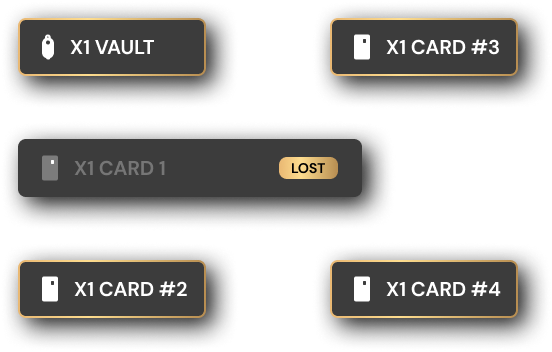 4
4
With inbuilt protection against theft.
Even if someone gets access to two of the five parts, you are still protected against the theft of your seed phrases by setting a PIN on top of your cards which encrypts the parts stored inside them.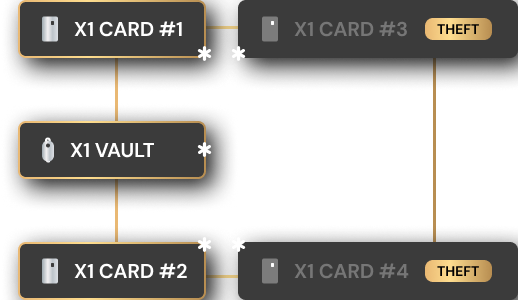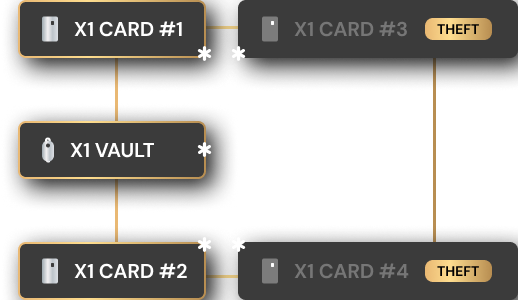 5
5
Designed to be durable.
If you do lose a parts or have one stolen, you can replace it easily. Just buy a replacement for the lost X1 Vault or the X1 Cards and follow the step-by-step guide here.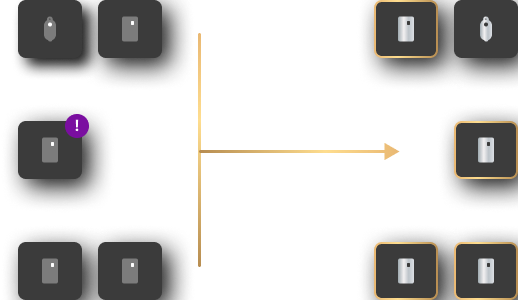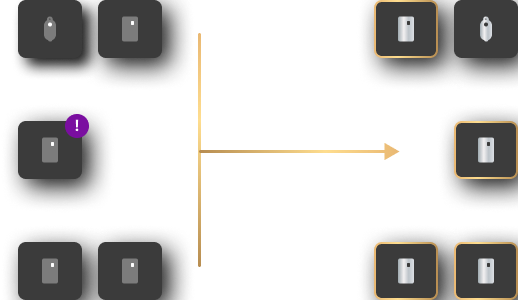 6
6
But that's not all.
Cypherock gives you trustless recovery, stress-free wallet updates and more!
Learn More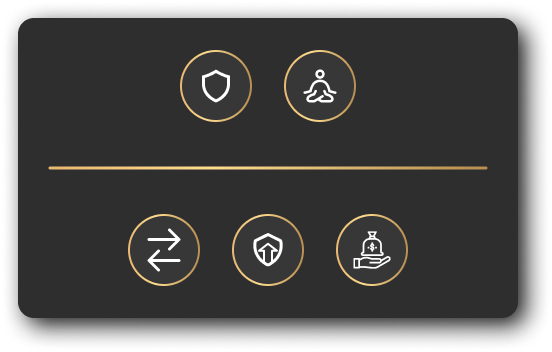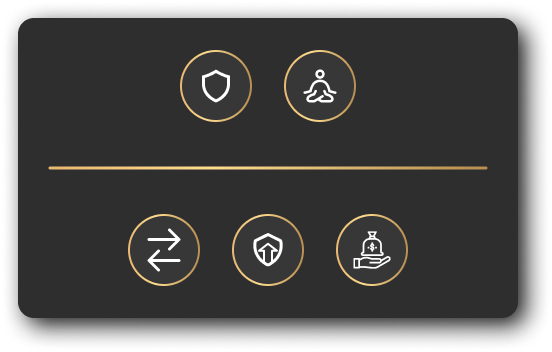 Cypherock X1 protects you in 3 ways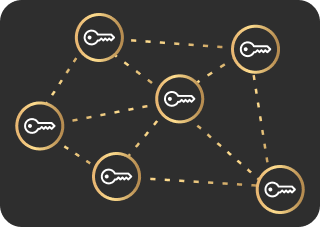 Decentralized keys
Cypherock X1 splits your keys into 5 Cryptographic parts, such that you need any 2 but at least 2 parts to make a transaction.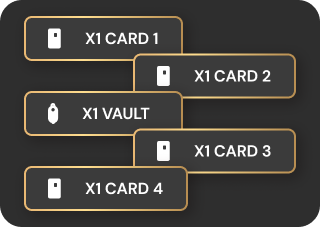 Multi hardware
The 5 parts are stored on 5 tamper-proof hardware that can be further protected by a PIN. Hardware that is used in the banking industry for making your credit cards. We as a company never have control over these 5 parts.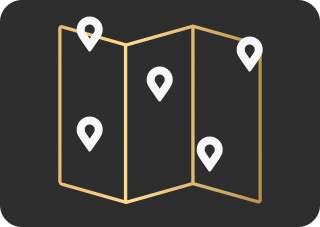 Distributed locations
Each of the 5 hardware can be stored in different locations by you. That makes it nearly impossible for a thief or natural disaster to cause you to lose more than one hardware at a time.
Check out our Security page for an in-depth explanation of our security model.
Review our Security
Buy the best hardware wallet today
and get free 12 months inheritance service